Working from home has become the new normal. A lot of companies started offering telecommuting options pre-covid, more shifted in the work from home set-up due to the pandemic. In fact, Republic Act 11165, otherwise known as the Telecommuting Act, was signed into law so employees can work at home or remotely outside the workplace. A Lenovo global study indicates that 87 percent of employees are ready to shift to a work from home set-up when required by their employers. Most had already been either encouraged (46%) or required (26%) to WFH as part of Covid-19 mitigation measures. Furthermore, 77% expect that companies will either encourage or at least be more open to letting staff work remotely in the future.
Because more and more people are moving towards the work from home arrangement, we've collated these 11 work from home essentials that will let you work your way through this new normal.
11 Work from Home Essentials you can't live without
1. A Good Internet Connection/Back-up Internet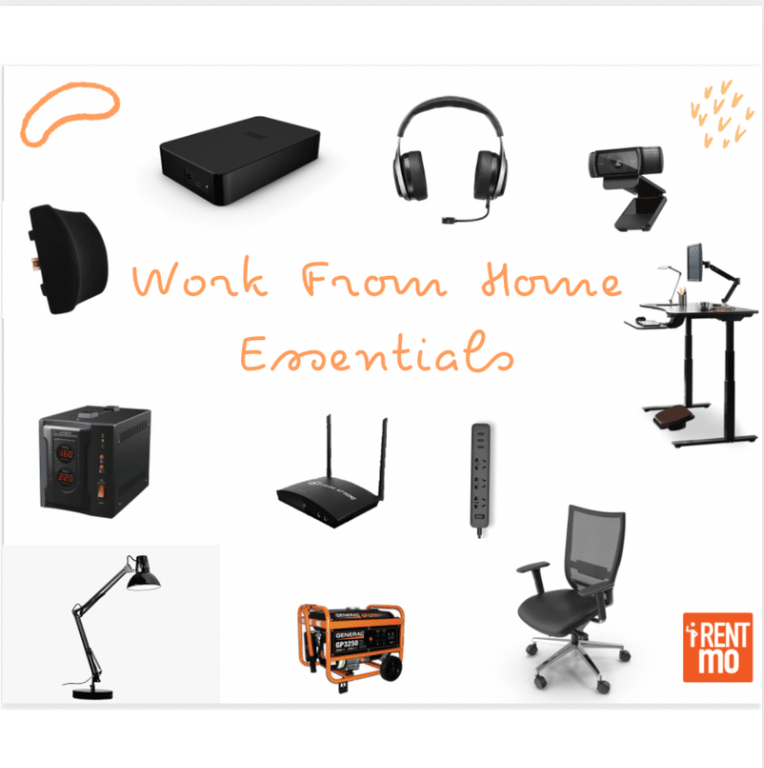 A good, stable internet connection is necessary for you to be able to work from home properly. Opt for a wired internet connection rather than a wireless connection. If lucky, opt for a Fiber internet connection. Unlike before, there's a lot of options for internet connection nowadays, that makes it easier for anyone to apply for an internet line. At least 25 MBPS speed is needed, especially if you're making a lot of calls and doing a lot of uploads and downloads.
Aside from the main connection, have a backup LTE connection ready. Your postpaid or prepaid phone plan will suffice – just use it as a hotspot when your main line goes down. You can also opt for a prepaid broadband or a personal hotspot device you can use in case of an emergency.
2. Computer Table
Your ergonomics matter, especially if you're going to work for hours. A big table lets you not just type, but also write notes on your pad. It would be ideal to have a computer table that can be adjusted to a standing or sitting position, just like what we saw in the Korean Series Start-up. It will allow you to adjust your pace and allow for that much needed stretching and exercise.
Adjust your computer screen to eye level and work near natural light and fresh air – a window perhaps?
3. Computer Chair
A good chair will make working a breeze. You can opt for a mesh chair, a gaming chair or any chair – preferably with side arms. Opt for a comfortable chair which provides support and great comfort.
4. Lumbar Support
Poor sitting posture and workplace ergonomics can damage spinal structures and contribute to recurrent episodes of back pain. I myself has suffered back pain from lack of support. Lumbar support pillows can be bought at your favorite store or you can just DIY one if you're feeling a bit creative 🙂
5. USB/Wifi Adapter
A wireless USB adapter is a device you insert in the usb port that allows for you to connect your device to an internet connection even if the device is devoid of a wireless network card. Use it as a backup for when you need to connect your desktop PC to your phones wifi hotspot. It won't be as fast as your LAN cable connection, but it will do in a pinch.
Suggestion:
Use a driver Free Wifi Adapter
6. Noise Cancelling Headset
Get a wired headset with built-in noise-cancelling microphone. Preferably one which only covers one ear – so that you can clearly hear your own voice and modulate accordingly.
Suggestion: Invest in a good quality headset and mic, preferably wired, instead of the wireless airpods.
7. External Hard Drive
Get an external hard drive for extra storage space. It's cheaper to buy an external storage rather than buying a unit with a built-in storage.
8. Desklamp
Light up your workspace and allow for extra lighting so you can work better on your tasks. A good lighting fixture is also great when doing virtual meetings.
9. Surge Protector/AVR
Invest in a good surge protector and never use extension cords for your computers. Surge protector/AVR is an expensive way of protecting your electronic equipment from electric fluctuations and even fire.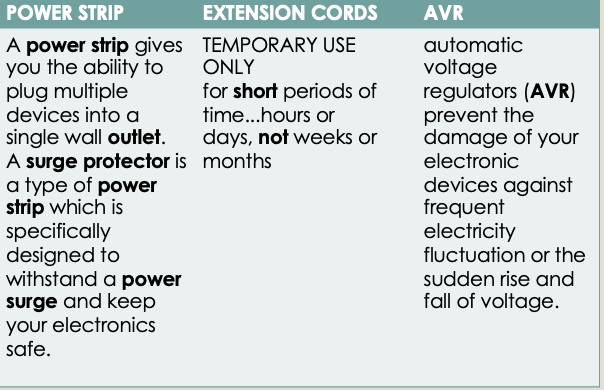 10. Webcam
Buy at least a webcam that has 1080p. Some webcams are already equipt with microphone, especially those that are being used for streaming live videos.
11. Portable Generator/Powerstation
I find this one of the most important item a freelancer can invest on especially if dealing with a lot of clients. Power surges and blackouts can affect your work and your client, especially if you lose electricity in the wee hours in the morning. If investing in this is not an option, you can research for co-working spaces near your location, that has a back up power, in case of power interruptions.
Aside from generators, a must-have for every work from home individual is a powerstation. These is similar to a powerbank but has a larger mAh capacity. These powerbanks can power your basic home appliances such as electric fans, laptop, led light, phone, and even a desktop computer! Check out our powerstations recommendations here.
Final Thoughts
Investing in a good computer equipment can help you make you work better and faster. If you can, allocate a space at home just for working. A well-lighted, enclosed, quiet space can make you feel like working in a regular office set-up. Having the right tools can make your work from home a productive and enjoyable one.