e-Scooters for Rent
The pandemic has made it possible for a lot of other mobility vehicles to emerge. One of these are e-scooters or electric scooters. Aside from bicycles, did you know that there are also escooters available for rent?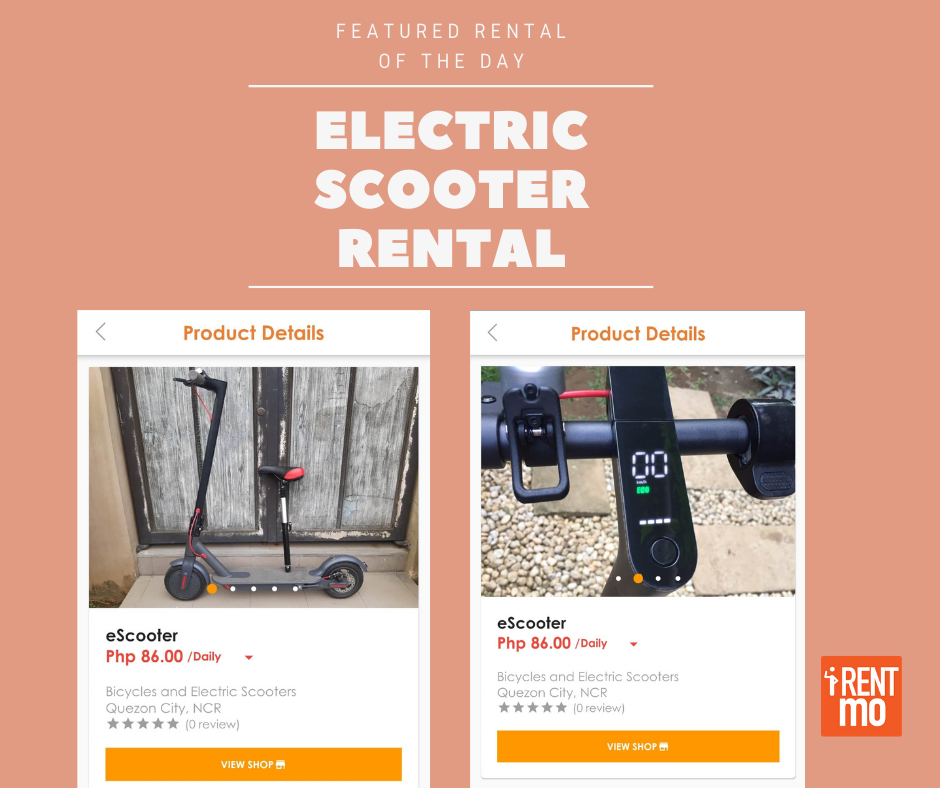 What is an e-scooter?
Electric scooters, or mobility scooters, are motorized vehicles designed to help people get around more easily, especially seniors and people with a disability. Escooter is a friendly, alternative personal mode of transportation that has appeal in urban settings and for short distances.
Why use an e-scooter?
The emergence of people using electric scooter has sky rocketed because of the lack of public transportation during the lockdown. More and more people are seeing the benefits of using an escooter for daily commute.

Here are some of the reasons:
1. Less gas emissions, which makes it safe for the environment.
2. Faster travel time. Traffic-less means to commute.
3. Less contact with others.
4. Accessibility. No need for a big parking space.
5. Portability. Foldable and can be brought inside malls and trains.
How much does an e-scooter rental cost?
Electric scooter rental rates like the ones in BGC, Taguig vary anywhere from P60-P100 per hour. Nowadays, escooters can be rented online on a daily or monthly basis. Get the item delivered wherever you are within NCR. Just pay for a security deposit and submit a valid ID and 1 proof of billing for verification.
iRent Mo is a rental marketplace app which allows for people to rent and rent out their items. Download the app via the Google Playstore and the Apple store and start renting an escooter today.