Did you know that you can start renting a laptop for only 350 a day or Php2,500-Php3,500 a month?  Yes, and you can even do it on a daily, weekly and monthly basis.
Working and studying just got easier – with iRent Mo's laptop rentals!
With soaring prices for electronics and computers, renting a laptop is a no-brainer! With laptop rentals, you get to do the things you want to do while sticking to your budget. Plus, you don't have to worry about maintenance and upkeep.

How does laptop rental work?
iRent Mo offers high quality laptops for rent at reasonable prices. Choose from Lenovo, Dell, HP, Acer Macbook Air, and other laptop models.
iRentMo provides computers based on your company's requirements. Customizes packages depending on need. A minimum of 10 units may be rented for a period of one month up to one year (with the option of extending the service).
iRent Mo offers hardware support and maintenance with the rental laptops so you won't have to worry. These units are plug-and-play, which means they are ready to use right out of the box.
How much is it to rent a laptop?
Competitve Rental Rates on Laptop Rentals
Laptop Rental Packages
Hardware
Minimum Monthly Fee
Ideal For 
Entry Package
Intel i5
8gb ram
120gb SSD
₱3,500
Employees with basic computing tasks (e.g., encoders, assistants, writers, etc.)
Standard Package
Intel i5 10th gen
16gb ram
240gb SSD
₱3,800
Professionals and executives who need faster laptops for maximum productivity (e.g., managers, accountants, researchers, etc.)
Premium Package
Intel i7
Ryzen
16gb ram
512gb SSD
₱4,000-5,000
Experts with computer-intensive tasks (e.g., graphic artists, web designers, developers, programmers, etc.)

Why Rent with Us?
1. iRentMo Offers the latest and up to date Operating system.
2. Intel or AMD CPU Options
3. Units are office software ready.
4. RAM, Storage, GPU are upgrade-ready
5. Ready to Use, Plug and Play Set-up
6. Leave the technical maintenance to us. iRentMo offers a NO DOWNTIME GUARANTEE, so you can focus on doing your work/running your business.
7. Flexible rental options. You can rent a laptop for as long as you need it, whether it's a few days, weeks, or months.
Why rent a laptop?
If you're the type who don't use laptops and only needs to use it for a short term period, then computer rental is the way to go.
1. Save money on purchase
Laptops are expensive and hard to maintain. You don't need to invest in pricey computers that will be out of date in a few years. Renting a laptop is now more affordable and practical than ever. Some rental companies even offer upgrades based on the needs of your business in the future dictates a better configuration.  If you're a new business and is just testing out the waters, you may want to pay for rentals first, and save on start-up costs.  Laptop rentals also helps keep up with rapidly evolving ICT while staying within budgetary restrictions.
2. Reduce the cost of maintenance or repairs.
Laptop repairs may cost anywhere from P5,000-P20,000, depending on the issue. Laptop rental companies usually already have insurance coverage and maintenance plans included in the rental price. Additionally, it is beneficial to companies with a mobile workforce that cannot afford to acquire additional laptops for each employee but need to have access to many sets of laptops for their workstations.
3. Ensure Business Continuity.
The best solution for temporary need is typically to rent computers on a monthly or project basis. Businesses require a mobile workforce that can function while on the go and is always connected in the "anywhere work" era. Rental laptops make sure that the company maintains its financial stability and operational continuity without experiencing any disruptions to day-to-day operations.
What kind of laptops are available?
iRentMo's laptop rental service offers Intel, Ryzen and MacBooks for rent. Wide range of laptops for work from home, for gaming, photo editing, video-editing, etc. Check the complete list of the units here.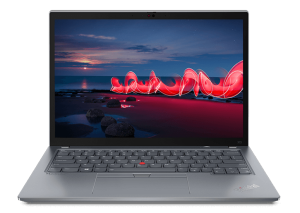 Lenovo Thinkpad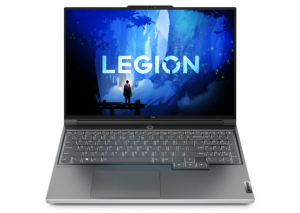 Lenovo Legion Gaming Laptop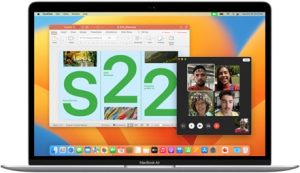 Macbook Air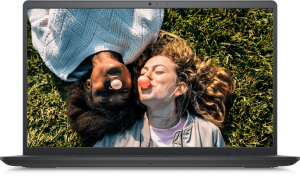 Dell
What are the requirements for renting a laptop?
These are the things you need to process a laptop rental. Please note that all applications are subject to availability.
Valid ID
Driver's license, Passport, Voter's ID, UMID, TIN, Integrated Bar ID, PRC (Professional ID), etc.
Proof of Billing
Meralco bill (preferred), Credit card bill, Water bill, Cable TV bill, Postpaid plan bill, etc.
Refundable Security Deposit
For laptops, we ask for a refundable security deposit; to be refunded after you return the item.
For more information about this service, you may send us a message to the following:
Email: hello@irentmo.com
FB: www.facebook.com/irentmoph
Aside from computers, irentmob also offers other rental items for your needs.
Fill out the form and we will get back to you within 24 hours.
References: