What is a VPN?
A VPN or Virtual Private Network makes all your online activities invisible to prying eyes by rerouting your internet traffic to a secure server. It creates a virtual connection between your device and the internet.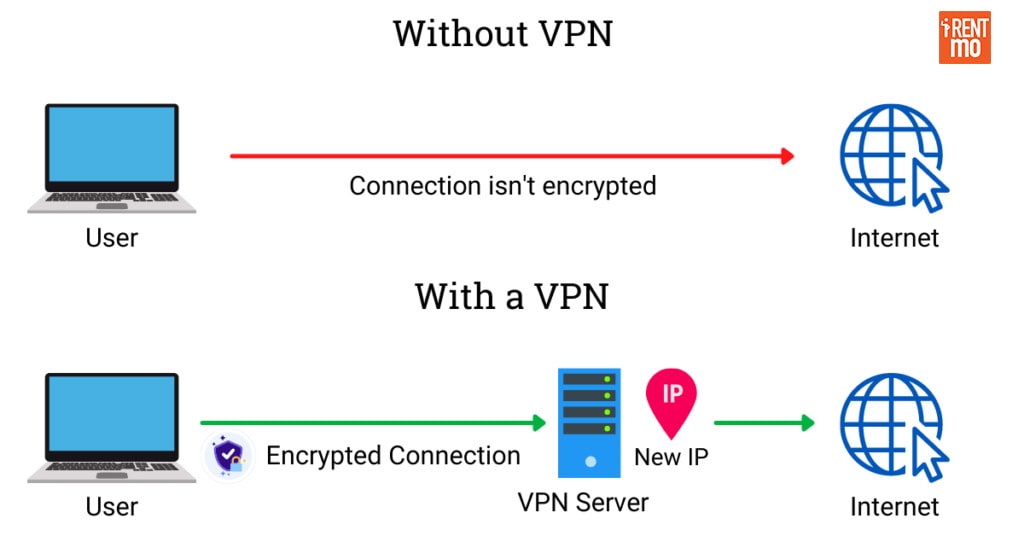 Why pay for a VPN subscription?
There are a lot of free VPN solutions – some are even included on internet browsers. So, why should you pay for a subscription? The answer is easy – free VPN is limited. Free VPN is handicapped with bandwidth and regional limitations; meaning, you'll be burdened with a speed cap on your internet use, and you'll only have access to a few countries.
On the other hand, a paid VPN subscription comes with a plethora of features and benefits. Take CyberGhost VPN for example. Aside from its incredibly affordable $2.19 monthly subscription, you'd be able to take advantage of the following features:
10 Reasons You Need an Affordable VPN Subscription
Dedicated app installations on up to 7 of your devices simultaneously – so you can install the CyberGhost VPN app on your Windows PC, macOS, iOS device, Android phone, your Chrome and Firefox internet browser, Android TV, Apple TV, your Xbox and Playstation console, and many more. Free VPNs don't offer this; most can only attach to your browser.
Servers all over the globe – free VPNs have a limited number of servers; most of them don't have servers in European countries like the UK and France. Paid VPN subscriptions have servers across the world; CyberGhost VPN has 9659 servers across 90 countries And you can request servers on places that are currently unavailable.
No speed limit on your internet connection – free VPNs rely on outdated server software, so you'll get a lot of loading circles while streaming your favorite shows. Paid VPN services like CyberGhost VPN constantly optimizes their servers to provide you with fast and stable internet connection. This way, you can watch your show, play your games, or work without any lag.
Increased Security – although free VPNs also offer secure internet connections, they don't provide the same level of protection that paid subscriptions do. A paid VPN encrypts your devices with military-grade AES 256-bit encryption which lets you browse the web with peace of mind without the threat of cyber criminals stealing your data.
Stay safe even on public Wi-Fi – with the aforementioned AES 256-bit encryption, you'll stay safe even on public Wi-Fi.
Maximum Privacy – most paid VPN subscription services have a "no-logs policy" unlike free VPN – which store data and online activities.
Complete global access – since paid VPN services have a multitude of global servers, you'll have full access to global content. This means that you can watch US or European shows on Netflix, even if you're in Asia. You can also watch your country-locked pay-per-view events anywhere you are in the world.
24/7 support – paid VPN services like CyberGhost VPN provides a round the clock support team that you can reach out to whenever you have concerns. They can help you figure out connection problems as well as provide you with assistance in deciding which servers are best for you, based on what you want to achieve.
Get alerted about data leaks – nowadays, data scams are everywhere and its important to stay ahead and be prepared. Paid VPN services are always on the lookout for email and password data leaks and they usually notify their clientele of such leaks to help them safeguard their accesses before any breach may occur.
Your own dedicated IP – free VPNs and even some paid VPNs don't offer access to a dedicated IP. CyberGhost VPN lets you use your very own dedicated IP while still maintaining anonymity. A dedicated IP is an exclusive IP address that is assigned only to you which lets you IP-restricted networks. This is greatly beneficial for people who work on strict networks used for businesses and the like.
So, if you're concerned about your data's security like online banking details, work access credentials, sensitive company data, and other important information stored in your devices. Or if you just want zero restrictions and access to all global content, while being safe – a paid VPN subscription is your best bet.