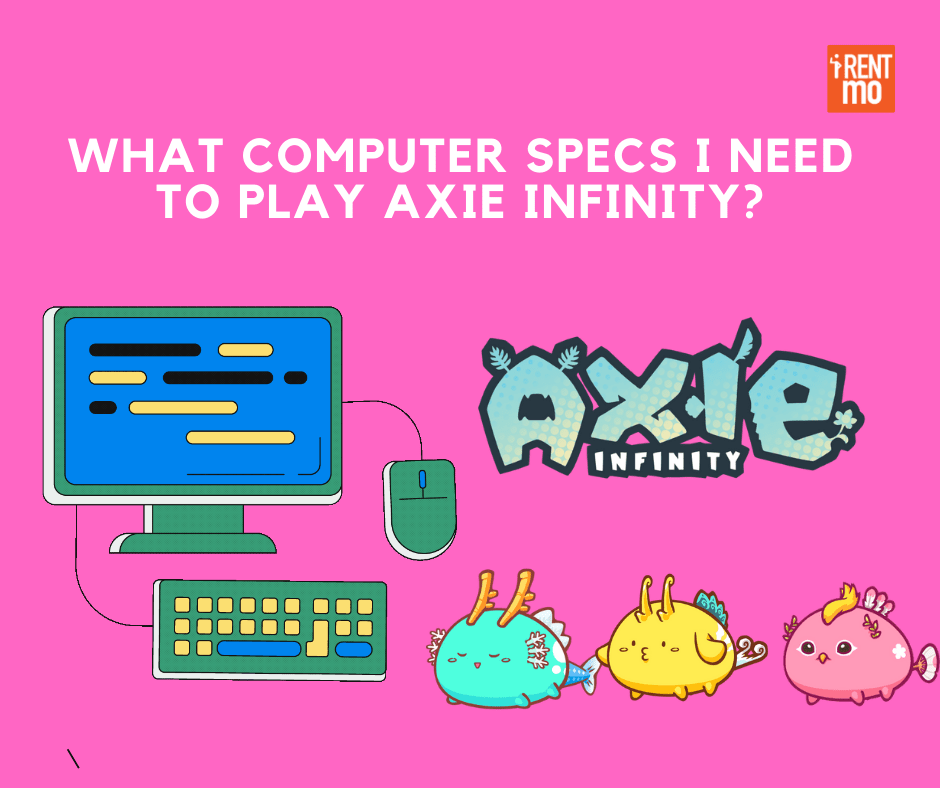 Axie Infinity is getting a big hype nowadays. Because of its high returns, more and more people are taking advantage of it. It's an "easy" business/investment that getting a lot of buzz because of of its low entry requirements. You can start earning if you have enough capital and access to You Tube videos to watch tutorials about how Axie works. Furthermore, barrier to entry is made easier with its low requirements in terms of hardwares, because you can use low spec computers and even tablets as long as you have a good internet connection.
Axie Infinity is a digital pet universe where players battle, raise, and trade fantasy creatures called Axie. Besides collecting and raising, you can make a team of Axies to battle in arena. You can also buy, sell, and trade Axies with others on marketplace.
But what are the system requirements or the computer specs I need to play Axie Infinity?
Surprisingly, the system requirements are pretty low, that lets just about anyone to play Axie. One can use an old mobile device, a tablet, a laptop or a Desktop computer.
It works on the following:
An Old PC with Intel i3 1st gen and no GPU with 4gb ram stick.
2. Samsung galaxy s4 2gb ram from 2013 and axie, runs there too holy shit
3. Runs good on pc with Windows 10 x64, 4 gb ram and Intel Celeron – 1.10 gHz. 4 GB minimum, with 3 GB will usually lag, but playable.
Basically, anything with at least Intel Core and 4gb ram processor works. But it's best to have at least 8gb of ram and a 500gb Hard drive. Please remember that these are just minimum specification requirements. So anything beyond the specs indicated above will work with ease.Get the job done: Power through your everyday tasks with up to 4th Generation Intel Core i5 processors.
Here are some of our unit recommendations for the Budget conscious:
Budget PCs P10,000-P15,000
Dell Optiplex 7020 Computer (Used)
Who says used computers can't get be reliable? This Dell Optiplex 7020 Computer gets the job done. This is a reliable computer unit that powers through your everyday tasks with up to 4th Generation Intel Core i5 processors. Get what you need, when you need it. Quickly boot the files and applications you use the most with Intel Smart Response Technology. Get secure, manageable and reliable performance for medium-to-large-business workloads with the OptiPlex 7020 small form factor desktop. Price ranges from Php 7,500-Php 10,000. Get it here.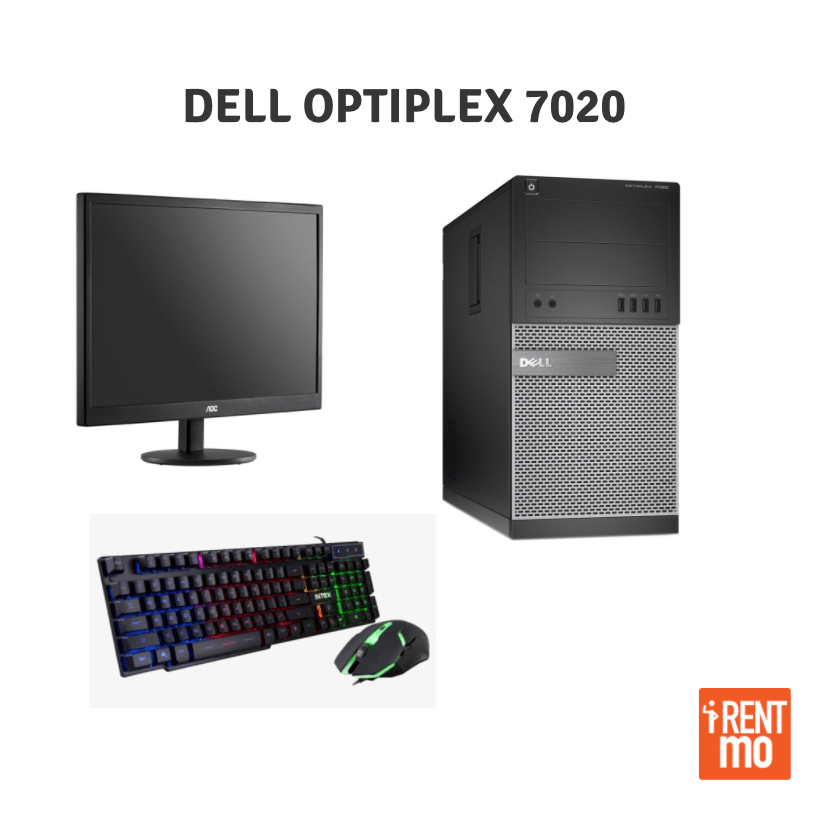 2. AMD A6 7480 or an AMD A8 7680 ALL NEW PC Package + 19″ LED
The AMD A6 7480 or an AMD A8 7680 PC Set with 19″ LED and Generic Case is a brand new dual-core powerhouse with a whopping 3.5GHz processing power. Albeit a budget package – this system is sufficient for work-related tasks which mainly deal with dual-core applications. Complimented by 8GB of RAM and a 120GB SSD and 500GB HDD storage combo – it's the perfect work companion. It can also be used for light gaming. This package comes with a 19″ Wide LED monitor. Price range. is anywhere between Php 10,700- Php 15,000, depending on inclusions. Get an A6 here. A8 desktop package here.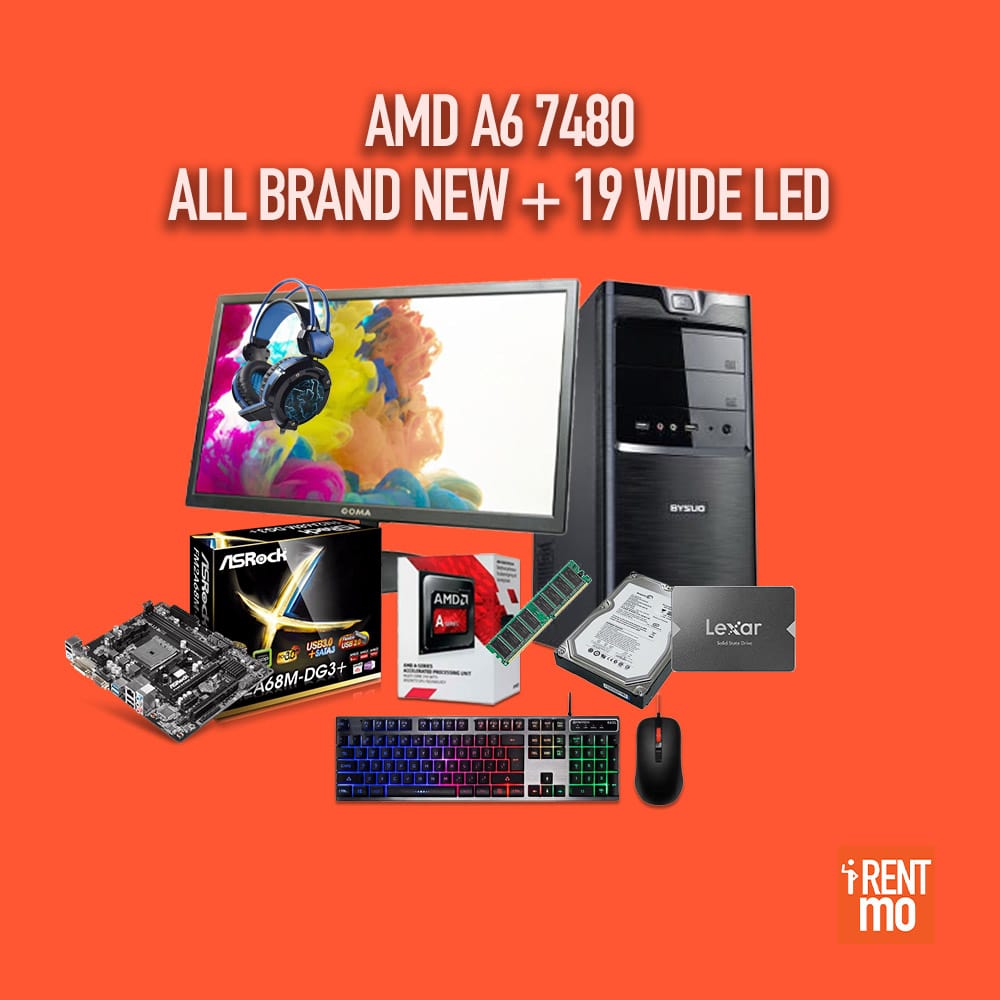 3. Lenovo V110-14AST 80TC – Used
From the latest processing and memory to a performance-enhancing keyboard, the reliable V110 can meet your business needs today—and in the future. Affordably-priced, this light 15.6″ laptop has a modern design and a hi-res screen that works great outdoors and indoors. Extended warranty and support options available. With an 8gb ram, would you believe that this laptop is priced for just Php 10,999! Get it here.
4. Hailan All in One PC
The Hailan All-in-One PC is a powerful desktop system (with a more powerful 7th generation Intel Core i5 CPU 3.40GHz + 16GB RAM and 8GB GPU), packed into a slim package. It's perfect for space-conscious individuals who are looking to work from home or study from home. There's no CPU Tower to lug around – it's just a 24″ LED monitor and your keyboard & mouse! All of these powerful specs for only Php 14,000. Get yours here.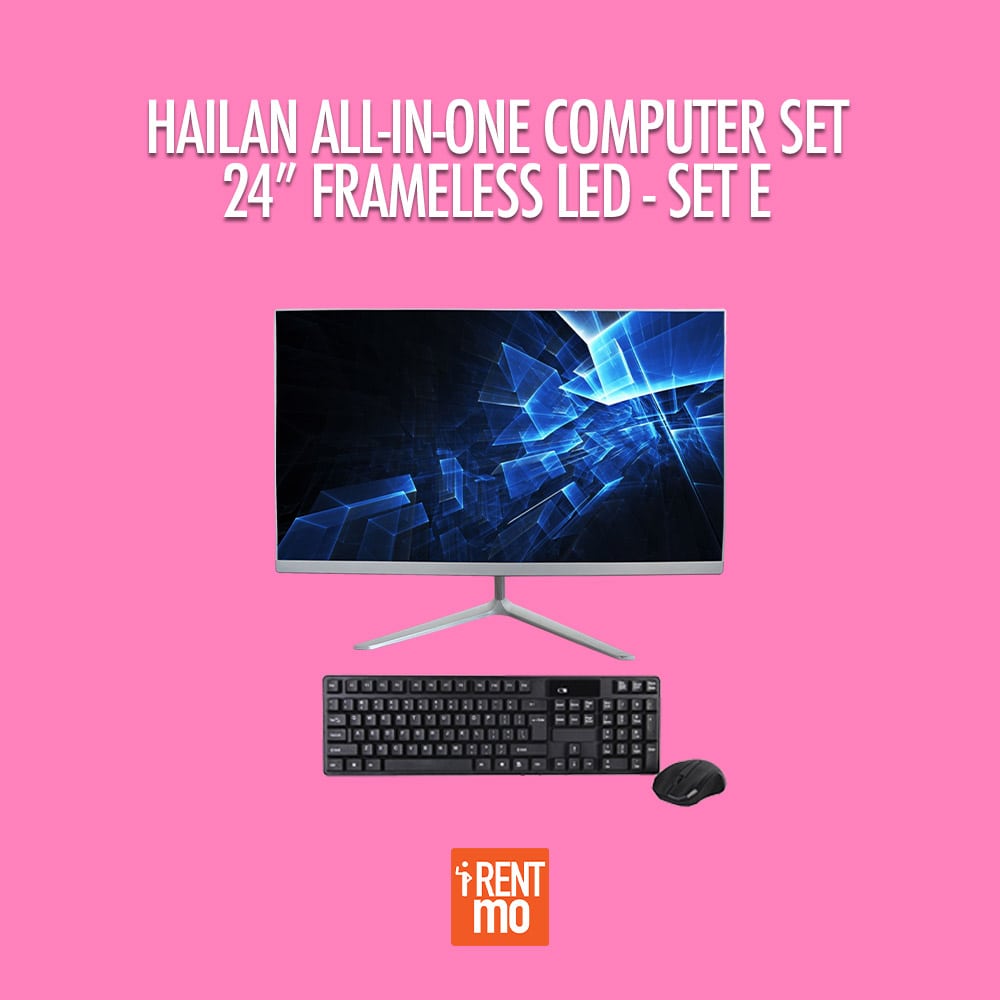 If you're really interested in buying your own Axies, or building your own team, make sure to do an extensive research first. Start with a unit you already have. Just like with any investment, study and really learn how this works. Just don't jump into the bandwagon just because everybody else is doing it. Good Luck!
Resources: