Rent to own has been known to many for a long time now. It mostly applies to real estate properties, where in you get to own the house after renting it for an XXX period of years. This is a great deal especially for those who want to save up to buy their own house. What's good about this is that you get to use the property, without having the need to pay it in full. But do you know that rent to own also works in equipment and consumer electronics?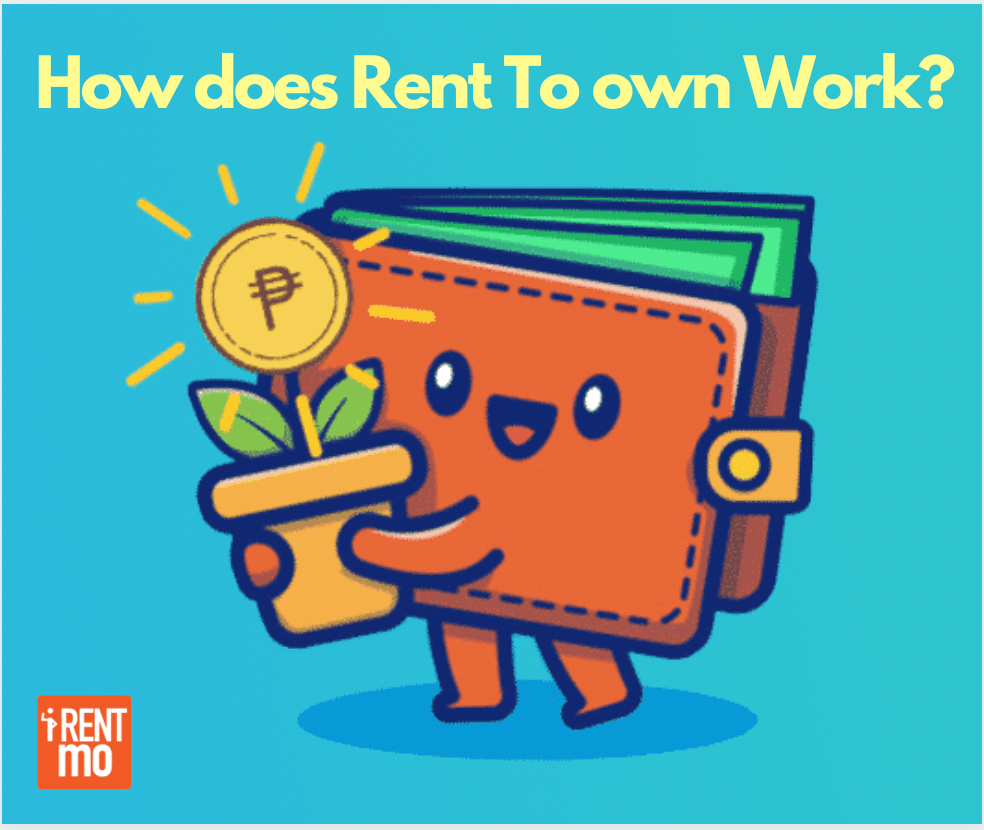 Avail of items without breaking the bank.  Rental items with the option to own.
We know the need for you to be able to use an item whether for work, online school or personal needs. We offer a rent to own program which allows you to avail of an item by splitting the payment in 3-12 months without the need for a credit card. What's good about this is this is also available even if you are a freelancer!
How does Rent To Own work?
Our "Rent To Own" process is similar to "hulugan" or installment payments. Essentially, when you avail of our items, you're paying monthly rental fees. Own the item after completing payments.
Benefits:
Hassle-Free Online Shopping. Shop at the comfort of your homes and have the items delivered straight to your doorstep.
Cash on Delivery. We offer a cash on delivery option, and other payment methods.
Excellent Customer Service. We value our customers. Excellent customer support and after sales service.
Installment Options available. We've partnered with fintech companies to give you options for your installment purchases.
STEP 1. KNOW WHAT YOU NEED
Knowing what you need and knowing what you want are two different things. Are you buying something because you need it to be able to work or to study, or do you just want a new phone because there's a new phone model that's been released. Identifying your needs will help you decide better and informed purchasing decisions.
STEP 2. REVIEW YOUR BUDGET
You need to be realistic with your budget. Make a list of all the receivables and expenses you have on a monthly basis. More or less, allot a certain percentage for emergencies. If you still have money left after factoring in all payables, then rent to own is an option for you.
Don't get me wrong. It would still be better if you get to save up for something so you can buy it in full cash price. Most of the time, it's cheaper, and it gives you more flexibility in your purchases. Rent to own is just an option for those who would want to invest in an item, that can't pay the upfront costs.
STEP 3. SUBMIT AN APPLICATION
In general, you will be asked to submit the following:
Valid Id
Proof of Billing
Proof of Income
Certtificate of Employment
Providers may ask for additional requirements. Just make sure to have them ready.
STEP 4. WAIT FOR APPROVAL
Appoval may take a few minutes up to 24 hours depending on a lot of factors. You may want to check your email from time to time for any additional requirements they may ask from you.
Didn't get approved? Don't worry, you can reapply again after 3 months. Or better yet, try to apply from our other partners! It doesn't mean that if you get disapproved from one provider, that you will also get disapproved from the others. Different companies have a different criteria in approving applications. So just try and try 🙂
STEP 5. PAY THE DOWNPAYMENT
Yes, there is a need for a downpayment. Since it works like a regular rental service, a downpayment is a requirement prior to the release of the item. Once the downpayment is settled, you will receive a call confirming details of your order and delivery.
STEP 6. DELIVERY
Let us know when you'd be available to receive the item. If you won't be available to receive it, just leave an authorization letter to the receiver so we can have him/her receive the item.
We highly recommend that you receive the item so you can also test and double check your order. We do delivery 7 days of the week 🙂
STEP 7. MONTHLY PAYMENTS
Just make sure to complete your monthly payments to the options made available. Some of the most popular payment options includes payment via Gcash, Palawan Express, Paymaya, Grab Pay, Bank Deposit, 7-11, Cebuana, etc.
STEP 8. THE ITEM IS YOURS!
After paying off your purchase, the item is yours! Congratulations and cheers to a responsible borrowing!
Paying off your purchases gives you a higher credit score which allows you to avail of more expensive items in the future. It also gives you a sense of accomplishment of being able to commit to your monthly payments, which is no easy feat.
If you're looking to try some consumer electronics before making the decision of buying, might as well rent them first. But if you're decided and would want to purchase in deferred payments, you may want to check out our computers here.