Where to Rent Medical Equipment in the Philippines
By: Chesca Rama
The COVID situation in the Philippines is one of the worst around the globe. There are thousands of cases on the rise each day. With this, more and more people are being sent to the hospital. The increasing amount of patients has resulted in a scarcity of hospital available space.
According to CNN, as of March 2021, one-third of Metro Manila's hospitals have reached a critical occupancy when it comes to COVID-19 beds. A good number of around 50 hospitals in Metro Manila have declared full capacity. It is nearly impossible to get treated by medical professionals because of the lack of space available in hospitals.
Since it is so difficult to find an available hospital to get treatment, a good alternative to going to the hospital would be to be treated at home. You might be wondering how it is possible to do this without the right equipment or the right professionals. Luckily, medical equipment is available online for everyone's convenience. You do not even need to be a doctor to avail of this equipment. Anyone can rent these.  Not only that, but another plus side would be that you would not have to go to the hospital and risk being exposed to other diseases. Now you can get treated at the comfort of your own home.
Now, you might be curious as to where to actually get this medical equipment. Luckily, there are several companies in the Philippines that rent these out. Here's where to rent medical equipment: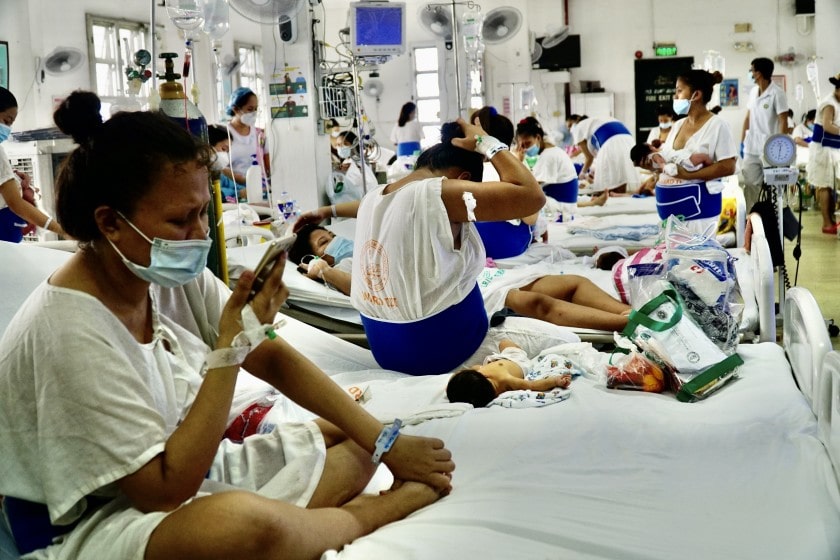 Here are some of the common medical equipment that people rent:
Oxygen tank – this is used to deliver oxygen into the patient's nose.
Oxygen concentrator – this works as an alternative for an oxygen tank and unlike oxygen tanks, you do not have to keep refilling the oxygen.
Wheelchair – this is necessary for people who are disabled to enable them to move around.
Hospital bed – this is a bed with special features to aid people who are in need of healthcare. These features include height adjustment, mattress profiling, tilting functions, bed rails, pressure-relieving mattress (example:  alternating air mattresses), and others.
If you are interested in any of these and more, here are some companies that offer medical equipment for rent:
1. Equilife
Equilife is a medical equipment and supplies service company that aims to reduce your downtime and capital expenses through their medical rental services. They offer patient-ready equipment delivered 24/7 nationwide. In addition to this, they promise machine maintenance and calibration covered, doorstep-delivery, and adjustable short or long-term contracts. They claim to have the widest range of medical equipment for rent in the Philippines. They offer critical care equipment, infant care equipment, respiratory therapy equipment, patient monitoring equipment, infusion therapy equipment, analyzers, and diagnostics equipment.
Here is a list of what they have to offer:
IMT Medical
Draeger
Newport
Medtronic
Covidien
Puritan Bennet
Bird
GE
Respironics
Carefusion
Radiometer and more
If you want to know more about Equilife, you can check out their website.
2. Avante Health Solutions
Avante Health Solutions is a provider of: medical, surgical, diagnostic imaging, and radiation oncology equipment, sales, service, repair, parts, refurbishing, and installation. They aim to make every hospital and clinic more affordable and easier to access by providing the best equipment for rent. They offer 24 hour nationwide delivery.
Here are the things that they have for rent:
Respiratory ventilators
CPM Machines
Ultrasound Systems
Infusion Pumps
Defibrillators and AEDs
Patient Monitors
If you want to know more about Avante Health Solutions, you can check out their website.
3. Ventilator Directory
If you are specifically looking for ventilators, here is a website that has a directory on several places in which you can rent ventilators. You can access it here.
4. Carousell
Carousell is a site known for buying and selling secondhand items. Here, there are some sellers who are renting out ventilators as well. You can check out the listings here.
5. iRent Mo
iRent Mo is an online rental marketplace for a wide variety of products. At iRent Mo, you can choose to rent to own items through their website or mobile app. One of their product categories for rent is medical equipment. The medical equipment that they offer are:
If you want to know more about iRent Mo, you can check out their website here.
6. Rent A Care PH
Rentacare.ph is known to be one of the most trusted suppliers of medical equipment. The items that they have for rent are:
Medical Beds
Wheelchairs
Patient Lifter
If you want to know more about Rent A Care PH, you can check out their website here.
7. Cainta Gas Trading
Cainta Gas Trading is located along Felix Avenue in Cainta, Rizal. They have the following equipment:
Medical Oxygen
Medical Regulator
Acetylene Gas
Carbon Dioxide
They rent out oxygen tanks and accept oxygen refills. You can call them through their landline number at 8645-69-68.
8. Equip4care Medical Equipment Rental
Offers a variety of medical equipment for rent within Davao City, General Santos City, Digos City and Tagum City in a very affordable price.
Medical Tank – P600/month (Content 1000php -1800psi)
Portable Tank – 600/month
Regulator – P600/month
Bedsie Commode – 600/month
Suction Machine – P900/month
Wheelchair – 900/month
Reclining Wheelchair – 1500/month
Nebulizer – 900/month
Oxygen Concentrator – P250/day
Pulse Oximeter – 600/month
Walker – 600/month
Shower Chair – 600/month
Hospital Bed w/ Rubberized Foam – 1,500/month
For Inquiry: Globe: 0917 801 6937 Smart: 0947 411 9846 Sun: 0922 956 1742 or check out their Facebook Page.
Final Thoughts
With the pandemic going on and COVID cases being on the rise, getting sick during this time can be so scary. It is relieving to know that there are other ways wherein you can attain treatment such as by renting medical equipment. Health care should be accessible for everyone. You do not need to suffer so much just because there are no hospitals available for you. If you know someone who cannot get into a hospital right now, you now have that opportunity to help that person with the right medical equipment. Stay safe and take care!
Sources:
Lant, J. (2019, December 04). What is a hospital bed? Retrieved April 27, 2021, from http://operabeds.com/blogs/q-a/what-is-a-hospital-bed
Oxygen tanks Vs OXYGEN Concentrators: 5 tips to help you choose. (n.d.). Retrieved April 27, 2021, from http://www.rehabmart.com/post/oxygen-tanks-vs-oxygen-concentrators-x-tips-to-help-you-choose
Staff, C. (n.d.). LIST: Around one-third of Metro Manila hospitals reach 'critical' occupancy of COVID-19 beds. Retrieved April 27, 2021, from http://www.cnnphilippines.com/news/2021/3/20/list-metro-manila-hospitals-critical-covid-19-occupancy-rate.html