Where to Rent Office Equipment in the Philippines
By: Chesca Rama
Because of the pandemic, Filipinos have had to look for new ways to earn an income because many have lost their jobs. As a result, several Filipinos have started their own business. There has been a rise of small start-up businesses especially seen online.
You might have started a small business yourself. Maybe you have your branding and products down. Maybe you have also chosen which platform you would like to present your business on. On-site businesses can be a little bit more expensive since using online platforms such as social media is free. However, creating a physical space of your own can cost quite a lot of money.
If you have an on-site business, there could be some things that you may need to put your business into completion. One of which would be the setting up of office equipment. As a start-up business, you might have a limited amount of capital to start your business. Luckily, you can rent this equipment instead of buying them so that your expenses could come out at a lower amount.
Here are some reasons as to why you should rent office equipment:
Why Rent Office Equipment
1. Easier to Upgrade Equipment
One reason to rent office equipment would be because technology is constantly evolving. Every year, tech companies come up with a newer model of what they have out which could make older models run slower. Instead of making a one-time payment on what is in right now, you can rent instead what is high-tech right now then, later on, change it with a newer model when your current model gets old.
2. Benefits from Rental Companies
Another reason to rent is because some office equipment are high maintenance. What this means is that they are constantly needing repair. An example of this is printers. They break down quite easily and are always in need of an ink refill. Rental companies understand the struggles of high maintenance equipment, with this, they are willing to offer services to you if you rent office equipment from them. Some companies even offer unlimited ink refills so that you do not have to keep spending on ink packs. Getting your office equipment from rental companies could benefit you in the future because if your equipment is going through some problems, there are rental companies that are willing to help you out.
Here is a list of the common office equipment that people rent: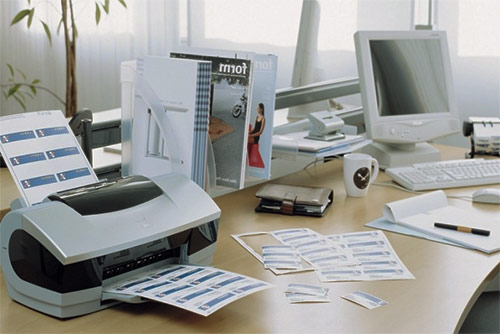 If you're looking for any of these, you can check out these companies that offer office equipment for rent:
1. Printers for Rent
Printers for Rent is a leading product provider company for printers and photocopiers. They have been in the industry for 10 years and offer printer and photocopiers for rent at affordable monthly costs. The brands that they offer are HP, Brother, Canon, Espon, and Ricoh.
You can check out their list of printers here, or their list of photo copiers here.
If you want to learn more about Printers for Rent, you can check out their website here.
2. iRent Mo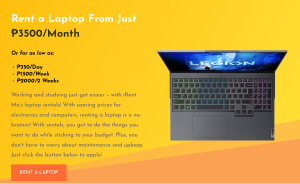 iRent Mo is an online rental marketplace that offers a wide variety of product categories for rent to own. Some of these include equipment that could be useful for your office such as computers, laptops, tablets, printers, and cameras, freezers, etc., both for personal use or company use.
If you're looking for something to rent from iRent Mo, you can message their Facebook page here. Feel free to fill up their rental form here.
3. Printer Rentals PH
Printer Rentals PH claims to be the # 1 printer rental company in the Philippines. They offer reliable rental sources of Espon and Brother printer brands. In addition to printer rentals, they also offer printer repairs and ink and toner refills.
Other benefits of renting from Printer Rentals PH include:
Unlimited Ink Supply
Free Bond Paper
On-site maintenance
Free 1 Printer After 5 Rentals
If you want to learn more about Printer Rentals PH, you can check out their website here.
4. Tetra Technologies Distribution Inc
Offers printer rental with free on-call service repair and maintenance.
If you want to learn more about Tetra Technologies, you can check out their website here.
Starting a business does not have to be costly. You can save up by renting your office equipment instead. In addition to saving up, you could also get extra helping hands through the rental companies who are willing to provide extra services to you.
Sources:
2010, July 01. What is the advantage of leasing office equipment? Retrieved May 04, 2021, 
Paper shredder rental. (n.d.). Retrieved May 04, 2021