10 Steps to Declutter Your Home and Where to Send Them
There's this series on Netflix that has attracted quite a lot of attention and has sparked an interest in minimalism since it came out in 2019. The series is called "Tidying Up with Marie Kondo." Marie Kondo is a Japanese woman who is an expert at tidying up. She is best known for her special organization method called the "KonMari Method." This is basically a method that goes beyond just throwing away items that you think you no longer need but further asking yourself if your things spark joy. At the end of decluttering, only items that "spark joy" would be left with you. While the items that bring you down or make you feel like you have less space to breathe will be discarded. After sorting out which of her items she would like to keep and discard, she likes to thank each of the items before discarding them.
Marie Kondo teaches us something very important. This is that clearing up our space can actually bring us joy. Having a cleaner and neater home can help us think better and can actually make us feel happier. We may not notice it but having too many things actually stresses us out and can actually bring down our overall mood. It can be difficult to declutter our homes because we have too many things and do not know where to start.
Here are 10 steps that you can take to declutter your home:
1. Imagine the Ideal Life That You Want to Live
In whatever we do, it is important to be grounded on why we are doing it. Think about why you want to start decluttering. Is it because you're tired of being stressed from owning too many things? Is it because you want to have a simpler life? Think about this and use it as a motivation to begin decluttering your home.
2. Create a Sorting System
There's a famous "3 box method" wherein you sort all your items into 3 categories. First is the "keep" box. This is for items that are essential for your daily life. The second is the "get rid of" box. These are for items that you can easily throw away because you no longer need them. The third is the "storage" box. This is for sentimental items or items that you use seasonally. Once you have all of your items sorted into boxes, it will be easier to choose which ones you would want to throw away and which ones that you would still like to keep.
3. Identify Your Emotions Attached to Each Item
You may not realize it as you are going about your daily life, but your belongings can actually trigger emotion. Some items can make you feel happy or grateful that you have them, while other items can stress you out. In the teaching of Marie Kondo, we should look at every item that we are thinking about decluttering and ask if it sparks joy. If it no longer does, you can let it go with gratitude.
4. Don't Bring Any New Items In Until Decluttering is Complete
It can be tempting to fill up spaces that look empty but you should go back to why you started decluttering in the first place. You declutter to have a clearer headspace and simpler life. Only buy things that you really need so that every item in your home is something that you know is relevant to you.
5. Start with the Space that Bothers You the Most
When you enter a room, which room causes the most stress to you? This is a good room to start because it will make you feel good after cleaning. This will also motivate you to keep cleaning other rooms that are less stressful but are still in need of some decluttering.
6. Start with What You See
Starting with what you see means cleaning up spaces that you always encounter such as tabletops, desktops, closets, or even that chair in your room where you sometimes dump your clothes on. This is a great way to ease into decluttering. Then you can delve into areas that you do not really see such as drawers or cabinets that you do not really open.
7. Don't Forget About Big Items
Sometimes it's easy to spot the little things that we do not need but we should also not forget about the big things. There may be big items in your house that are simply taking up space and that you may no longer have use for. This could be like an old couch that needs replacing or shelves that are no longer in use.
8. Get Help from Someone Else
It can be overwhelming to clean the whole house on your own. Even cleaning just your room can be very tiring. It's good to ask for help from someone you trust or is close to you. This is also a good way to get another point of view on the things that you should keep and the things that you can throw away. Sometimes what you see as important is actually not so important in another's eyes.
9. Give Everything A Home
After you have everything you need, organize things in their proper places. You might want to make use of organizers such as drawers, shelves, and baskets to help you put everything in its proper place. This is also a good way to find the items that you need better.
10. Figure Out What You Want to Do with the Rest of Your Items
For the things that you no longer need, you might feel like you want to throw away the items that you no longer have use for. Instead of this, it would be a good suggestion to opt to donate these to places that are accepting decluttered or used items.
Donating is a good way to make use of items that you no longer have use for. Here are some places where you can send your decluttered items:
1. Aling Puring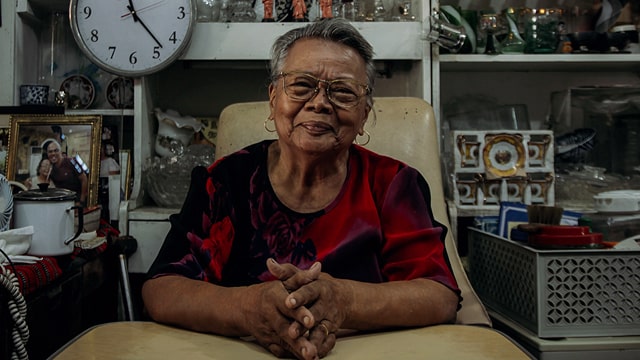 Aling Puring, also known as the "Clutter Diva," is an 88-year-old woman who helps her clients declutter their homes. You can call her up, set an appointment to have your items picked up, and then she will take your items to the "segunda mano" store, where decluttered items will be sold.
You can contact Aling Puring here: Facebook
2. Humble Sustainability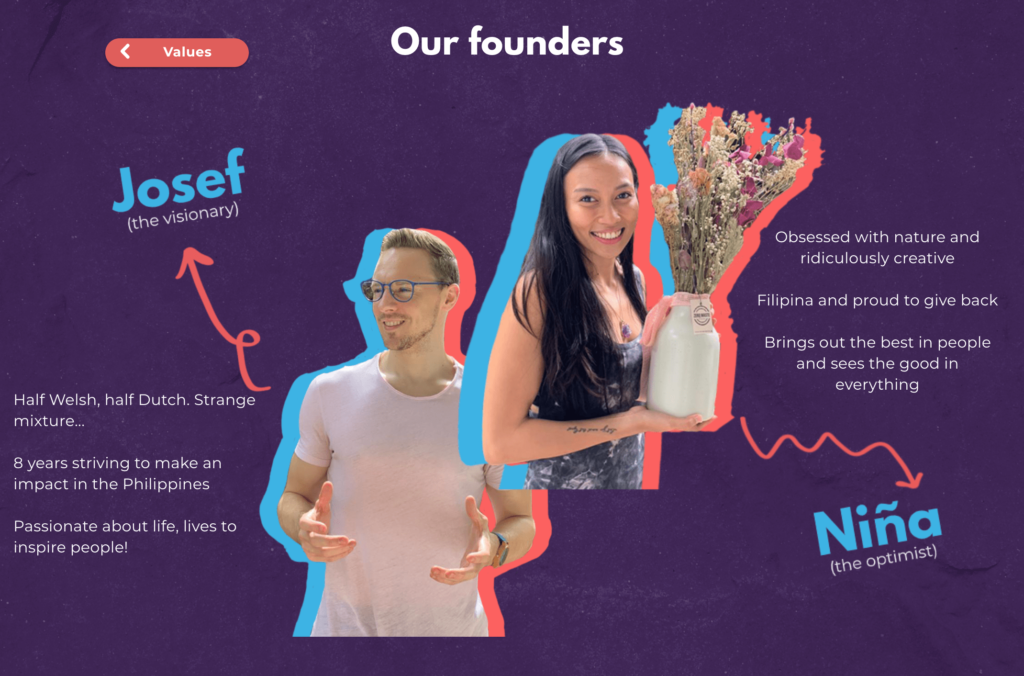 Humble Sustainability is a decluttering group founded by two people who have a passion to inspire circular living in the Philippines. You can send them your decluttered items for free. They accept anything under the sun, even broken items. Collected items will either be reused, recycled, or upcycled.
You can contact Humble Sustainability here:
• Wesbite
• Facebook
• Instagram
3. Habitat for Humanity ReStore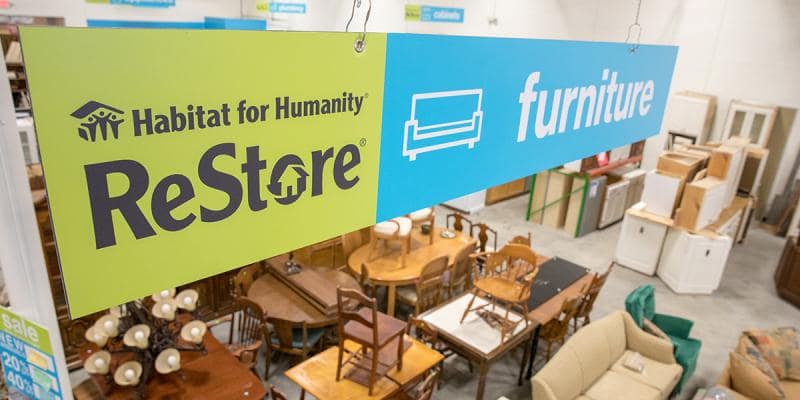 This is a non-profit donation center by Habitat for Humanity. They accept self-home improvement items such as furniture, home appliances, and decorations, building materials. This is to help build a shelter in local communities and around the world. Their vision is to build homes for everyone to have a decent place to live.
You can contact Habitat for Human ReStore here: Website
4. Goodwill Industries of the Philippines, Inc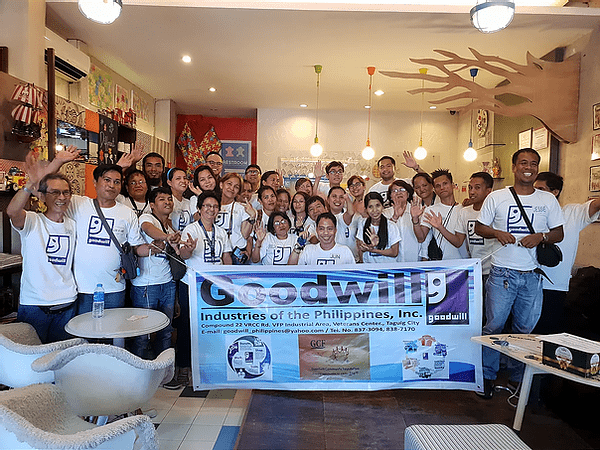 This is a non-profit organization that aims to empower persons with disabilities through skill empowerment, livelihood projects, and rehabilitation services. They accept a variety of things such as used clothes, toys, books, appliances, décor, equipment, to be resold. Their proceeds earned from selling help fund their employment training and job placement services for people with disabilities.
You can contact Goodwill Industries of the Philippines here:
• Website
• Facebook
5. Tzu Chi Foundation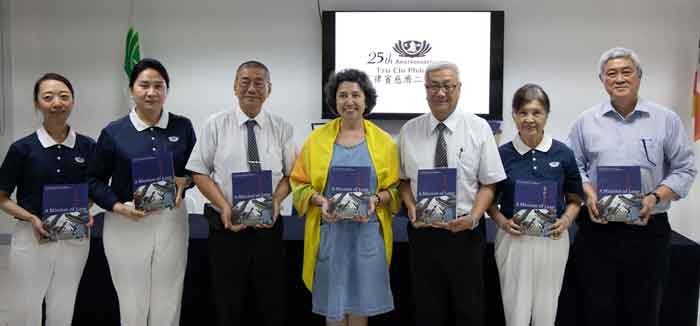 This is a non-profit organization that aims to deliver relief goods to victims of natural disasters and less fortunate families in the country. The donated items will be sorted out and either donated or sold in big-scale charity bazaars later on. They also have recycling programs for other unused items.
You can contact the Tzu Chi Foundation here:
• Website
• Facebook
6. iRent Mo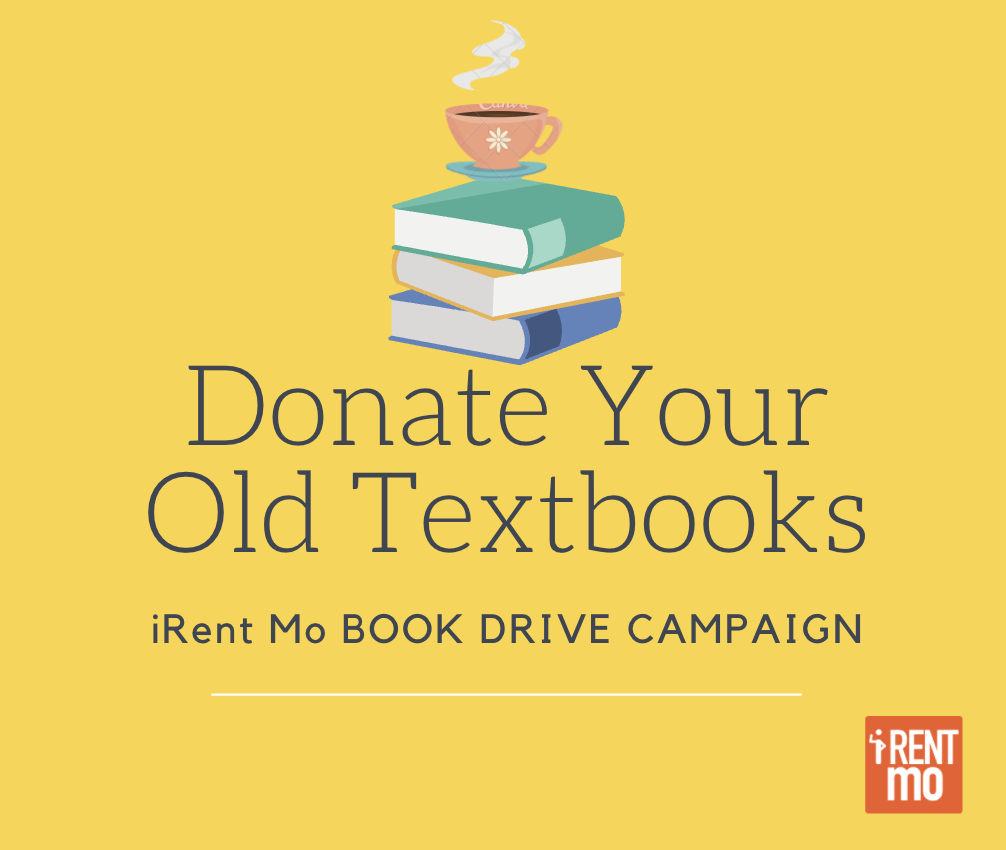 Do you have old school textbooks that you do not use anymore? Why not donate it to iRent Mo's Book Drive Campaign? This campaign aims to help parents and students save on book costs and help others by providing a platform where the books can re-circulate back into the society by renting the books instead of buying them. Rental fee is P50 per semester! iRent Mo can also arrange a free pick up of the items you want to donate 🙂
You can contact iRent Mo here:
Bonus Tip: Rent things that you seldom use to save space.
Another alternative to home decluttering is to just rent things that you seldom use. This gives you more space for more essential items that bring you joy. iRent Mo is a mobile app that lets you rent items from other people, for short term use. Using it is easy, and the app guides you through the entire process. It's not just economical; it's also space-saving especially for smaller homes.

Home Decluttering Brings You Joy
Decluttering is more than just cleaning your home. It is an act of creating a more breathable, peaceful, place for yourself to live in. It also means taking care of your mental health by keeping things that only bring you joy. You can do so much more with unused items instead of having them lying around your house waiting to be used. Create a better space for yourself by decluttering your home and making use of these things again through donation!
Sources:
Barnett, Hilary. "Decluttering Your Home: 5 Simple Steps." No Sidebar, 23 Sept. 2019.
"How to Declutter Your Home." A Ridiculously Thorough Guide.
Real Living. "6 Places To Bring Your De-Cluttered Home Items." Realliving.com.ph, Real Living, 16 Apr. 2018.
Smith, Paige, et al. "15 Tips From Certified Professional Organizers To Help You Start Decluttering." Elbow Room, 8 Sept. 2020.
Tay, Evelyn. "Where to Donate Your Stuff After Decluttering?" My Joyful Space, My Joyful Space, 9 Jan. 2019.