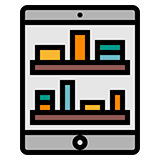 Browse Around Our Rental Website
Are you looking for a laptop to rent for work or play? Or maybe several tablets to use on your company event? We may have what you're looking for. Just browse around our website and see your many options.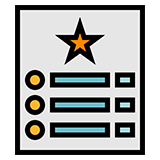 Fill Out the Rental Form & Submit Requirements
Once you've decided on an item you'd like to rent out, click on the "rent" button and fill out the rental form and attach your requirements. Alternatively, you can email us your details and attach a proof of billing, valid government-issued ID, and a selfie with your ID. Email to hello@irentmo.com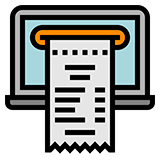 Sign the Rental Agreement
If you're able to submit all information and all complete requirements, then please wait for our rental team's response via email. If you've been approved, they will send you a rental agreement. Please sign it and return via email.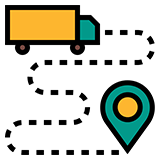 Delivery of the Rental Item
After signing the rental agreement, our rental team will coordinate with you regarding the delivery of your rental item + the collection of your ID. Deliveries are only currently within Metro Manila and parts of Rizal and they will be via Grab or Lalamove (rates apply – two way) if none of our riders are available.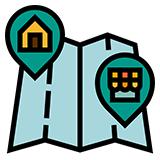 Once your rental period is complete, please coordinate with our rental team regarding the return of the laptop, your ID, and your security deposit. If you plan to extend, please email our rental team a few days before your rental period expires.
Frequently Asked Questions
What condition are the devices in?
iRent Mo rents out new and as good as new items. Before they are rented out again, they're properly inspected and undergo a detailed quality check, cleaning, and disinfecting. For electronics with storage and operating systems – all personal information left are purged from the system to protect data of the previous user.
When does the rental period start and end?
The rental period starts on the agreed date and time. It then ends after the exact agreed number of days, weeks, or months (counting the day when you received the item). But if you want to extend your rental period, do let us know ahead of time so we can make the necessary arrangements. 
What if my rented device gets damaged during the rental period?
If something happens to your rented device during your rental period, we'll assess the damage and deduct the repair costs from any security deposit provided; for damages that extend beyond the security deposit cost, we'll provide you with a bill provided by a certified repair technician. But for factory-related defects, we won't charge you a dime.
Where do I return my rented device?
We will provide you with a return address or you may just send us the location where you're staying as well as the time that we can pick it up, and we'll coordinate with you about the pickup thereafter.
Can I ask for specific rental requirements?
Yes, you may request for specific rental requirements (specs, accessories, etc.) if you need. Just give us a call or throw us a message and we'll provide you with the necessary details like availability and price.
Great Condition Promise
Every device you rent from iRent mo is in "new" or "like new" condition. Furthermore, we inspect, clean, and disinfect all of our devices so that you can use them worry-free!
Used Laptops for Sale
We have different units for rent and for sale. Furthermore, all laptops undergo a refurbishing process wherein we replace old and/or defective parts with brand new ones so that you're sure to be able to use them properly.
Cleaned & Disinfected
We value your data's safety and your physical health. So all returned laptops are wiped clean both inside and out.
No Hidden Costs
We won't charge you anything extra. Aside from the additional delivery fee (depending on your location here in Metro Manila and parts of Rizal).
Contact Us
5 Dona Juliana St., Filinvest, Brgy. San Isidro, Cainta, Rizal
(+63) 939-505-6914
Operating Hours
Mon – Fri: 9am – 5pm
Sat: 9am – 5pm​​
Sun: Closed