We're paving the way to a better buying experience by providing our customers with various installment pay options for their purchases. We want our customers to enjoy better cash flow while still be able to afford any essentials as early as now.
Buy Now, Pay Later
Choose from different installment options!
Hassle-free delivery
We deliver fast! As fast as today if you're within MM!

Reliable After-Sales Support
We take pride in our strong warranty support and after-sales assistance.
What do you need? Talk to us!
OUR STORY
When the pandemic started in early 2020, iRent mo provided bicycle rentals to frontliners and to people who needed alternative modes of transportation. Later on, some of our customers wanted to be able to own the bikes they were renting. The idea was to rent the bikes for a set number of months, and own them after completing all monthly rental payments. Thus, rent-to-own (Buy Now, Pay Later) was born.
"Rent-to-own" (Buy Now, Pay Later) is essentially an Installment program, where one can own items by paying in installments. This concept gave our customers the financial freedom they need to focus on things that matter. It lets them buy things, but still have enough money to enjoy their lives – especially during trying times like the COVID pandemic.
Later on, we started offering other essentials like desktop and laptop computers – which helped our customers in their work-from-home as well as school-from-home needs. Having the financial freedom provided by our rent-to-own program gave people the opportunity to better their lives with the tools they need to work and to study.
Today, aside from bikes and computers, we've also started offering other gadgets like cellphones, tablets, and electronic transports. We have also reinforced our installment program with new financial partners to provide our customers with bigger options in terms of product selection and price range. iRent mo has evolved from a simple rental store, into a sprawling online mall! Here at iRent Mo, you can purchase products via Cash on Delivery, Credit Card, or Installment Pay. We offer different kinds of items like computers, mobile phones, electronics, and even bicycles and electric scooters.
RENTALS BY IRENT MO
Are you looking to use something but you are hesitant to buy because you are only going to use it just for a bit? Look no further! Browse through our categories and you might find it at a fraction of the cost.
Cheaper than buying for short-term use.




Best way to test out equipment before buying.




Renting rules out maintenance costs.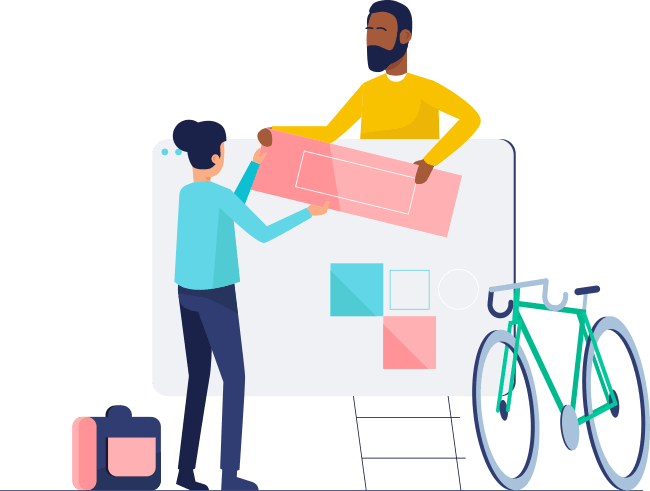 We have partnered with the best financial companies in the country to help you purchase that dream item! Buy that essential item without breaking the bank.
Paying in installments lets you manage your finances better.
Better cash flow gives you better opportunities. Thank you iRento Mo for the smooth transaction! It was the first time I ordered a tablet online and even using the Billease checkout, so I had some concerns and doubts at first. The item arrived safely and without any damage. Kudos to the support team for accommodating all my queries and requests during the whole process. Will surely order more in the future 😍😍😍
Very recommended shop!! you're the best!! delivered my package safe and they are very accommodating. Also they are responsive to all inquiry that I have. Thank you so much!!
highly recommended.. the service and smooth at sumasagot sila kaagad sa mga messages. very polite din sila kausap. thumbs up! nagustuhan ko po any bago Kong phone
Thankyou so much IRent Mo! super active po ng page, lhat ng questions ko sinasagot agad. And super bilis din po ma approve sa billease. Kuha ulit ako nextime!! 😊
Salamat irentmo sa installment kong desktop package!!! Sobrang recommended nitong shop na ito. Ang bilis mag apply under installment basis, mabilis ang shipping at superb ang customer service!!! 🥰🥰🥰
Contact Us
5 Dona Juliana St., Filinvest, Brgy. San Isidro Cainta, Rizal
(+63) 939-505-6914
Operating Hours
Mon – Fri: 9am – 5pm
Sat: 9am – 5pm​​
Sun: 9am – 12pm