This guide is created to guide you about activating an already installed Windows 10 Home or Professional using a product key as well as upgrading an existing installation of Windows 7, Windows 8, Windows 8.1, and Windows 10 Home to Windows 10 Professional.
Activating Windows 10 Pro and Linking Your Microsoft Account
IMPORTANT
This guide uses Windows 10 Home as the reference operating system for the instructions and screenshots, but it should also work for Windows 10 Pro and other versions of Windows 10. This product key can also upgrade lower and older versions of Windows. Steps are very similar but may vary slightly if you are using Windows 7, Windows 8, and Windows 8.1 operating systems.
1. Please be very certain that you installed a genuine copy of Windows. Genuine product keys will of course, not work on illegal copies of Windows because Microsoft's activation servers are blocked within the operating system. If you are in doubt about your system's authenticity, it is safer to assume that it is an illegal copy
2. Once you are absolutely certain you are using a genuine copy of Windows, on the lower-left portion of your desktop is the Windows search bar. Type Activation and open it. Alternatively, you can access the activation settings by clicking the Start Button (Windows logo) located at the lower-left corner of your desktop and choosing Settings (Cogwheel icon). Then click Update and Security and select Activation on the left menu to arrive at the activation settings.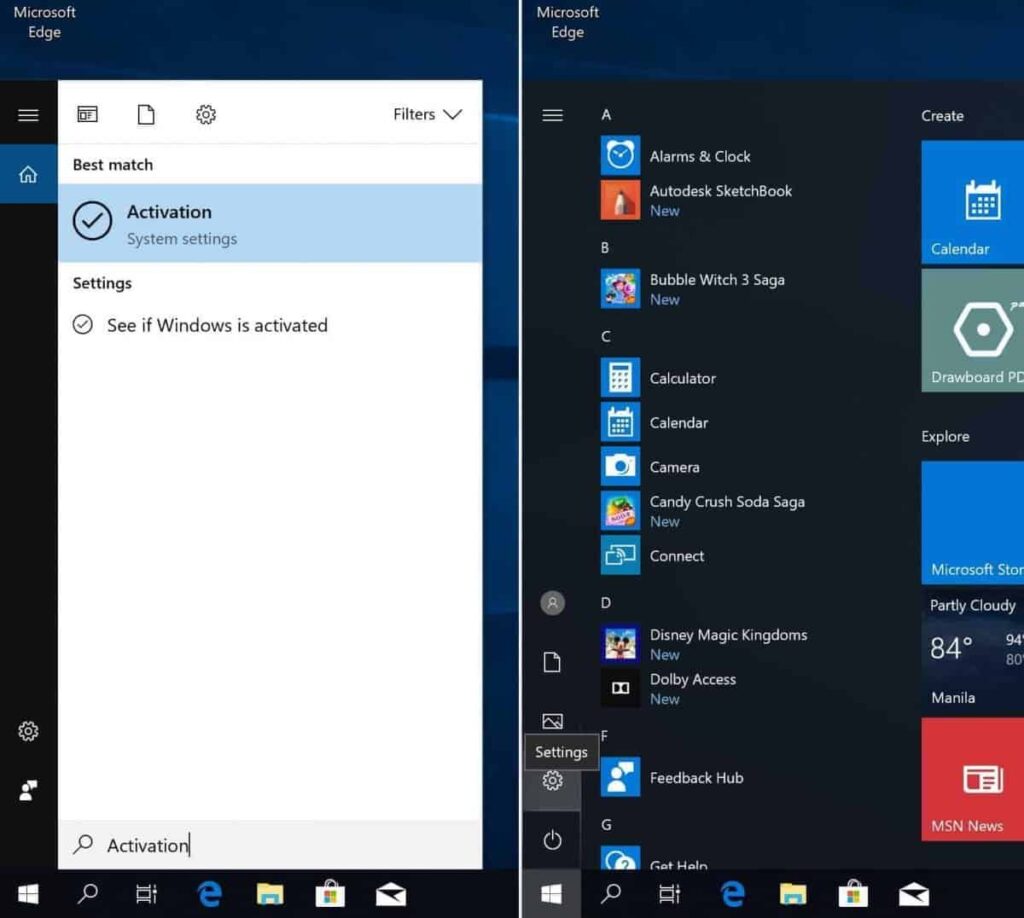 3. On the activation settings, simply click Change Product Key.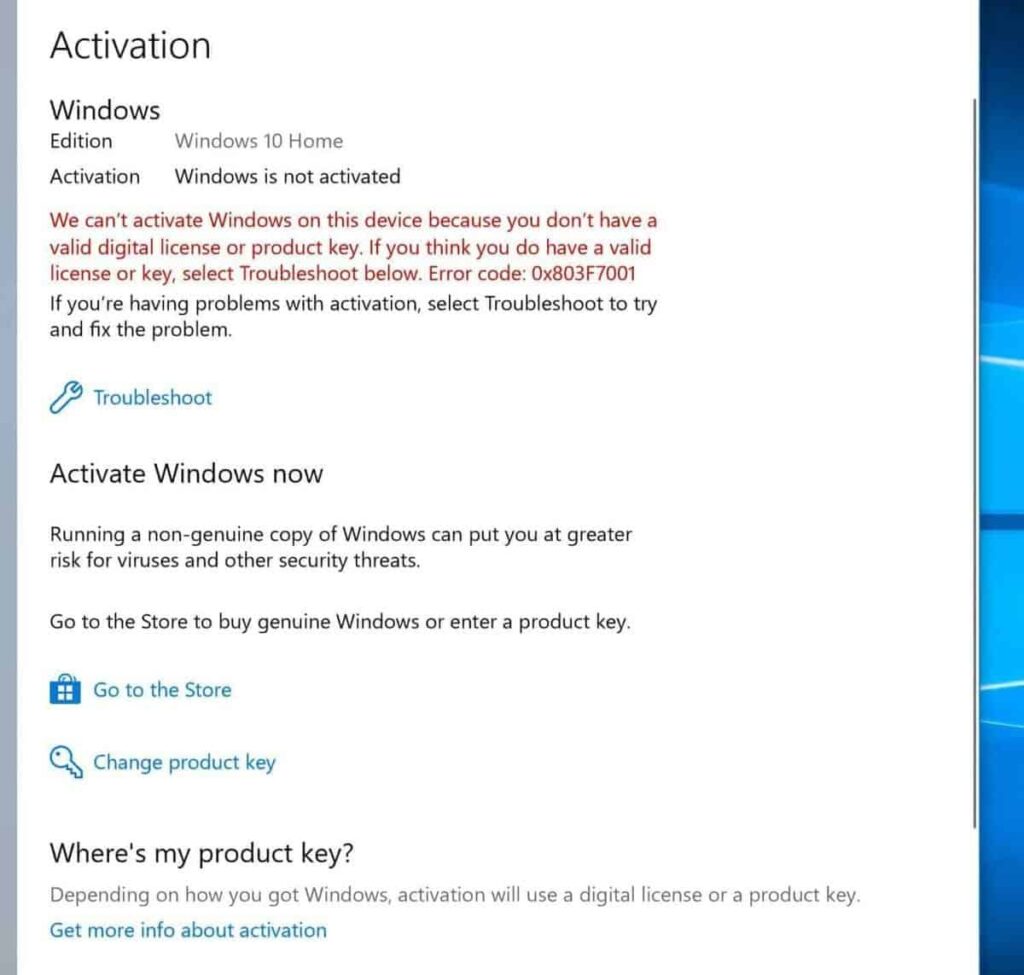 4. Enter the 25-digit product key and click Next.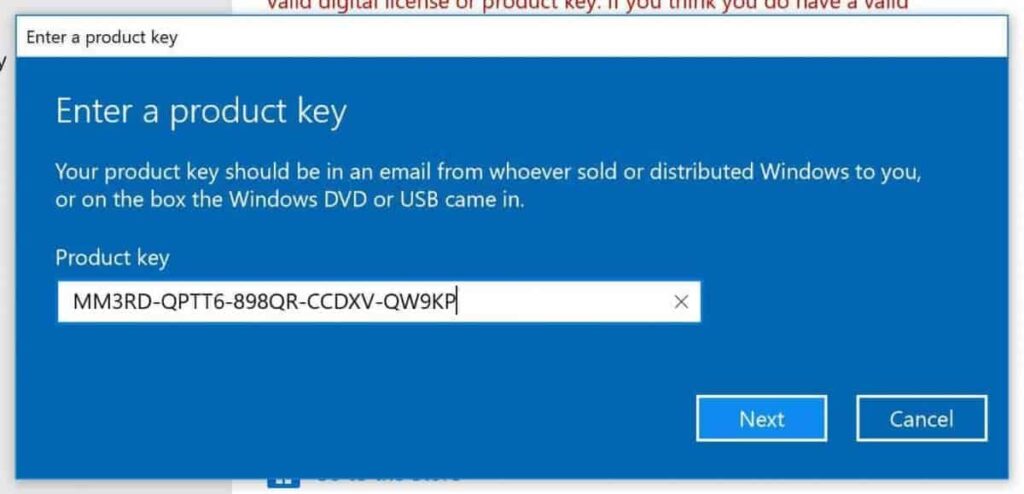 5. Our keys can also be used to activate an existing copy of Windows 10 Home to Windows 10 Professional. In such cases, an Upgrade your edition of Windows prompt will appear. Simply click Start to upgrade your copy of Windows.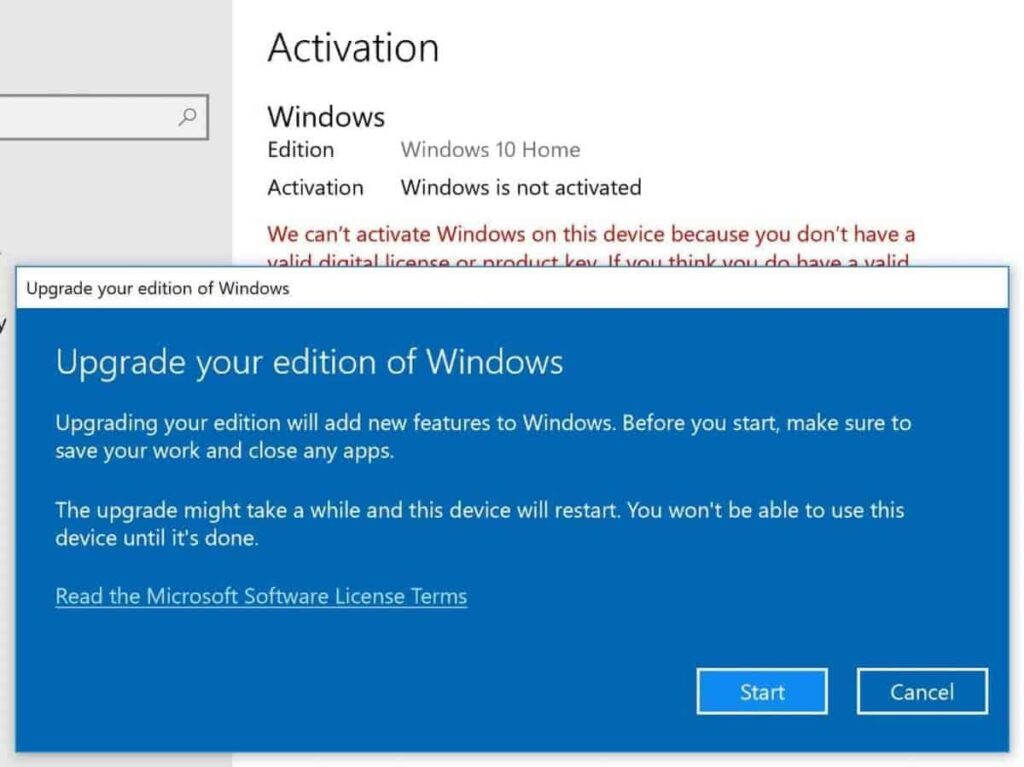 6. Congratulations! Your Windows is now activated. Now, let's attach your Microsoft account to your Windows. Like the one you just purchased from us, is its ability to reactivate Windows even after a very significant hardware change or even transfer your license to an entirely different device. This is impossible with OEM keys, MAK keys, and other low-tier licenses. To begin, simply click Add an account under Add a Microsoft account.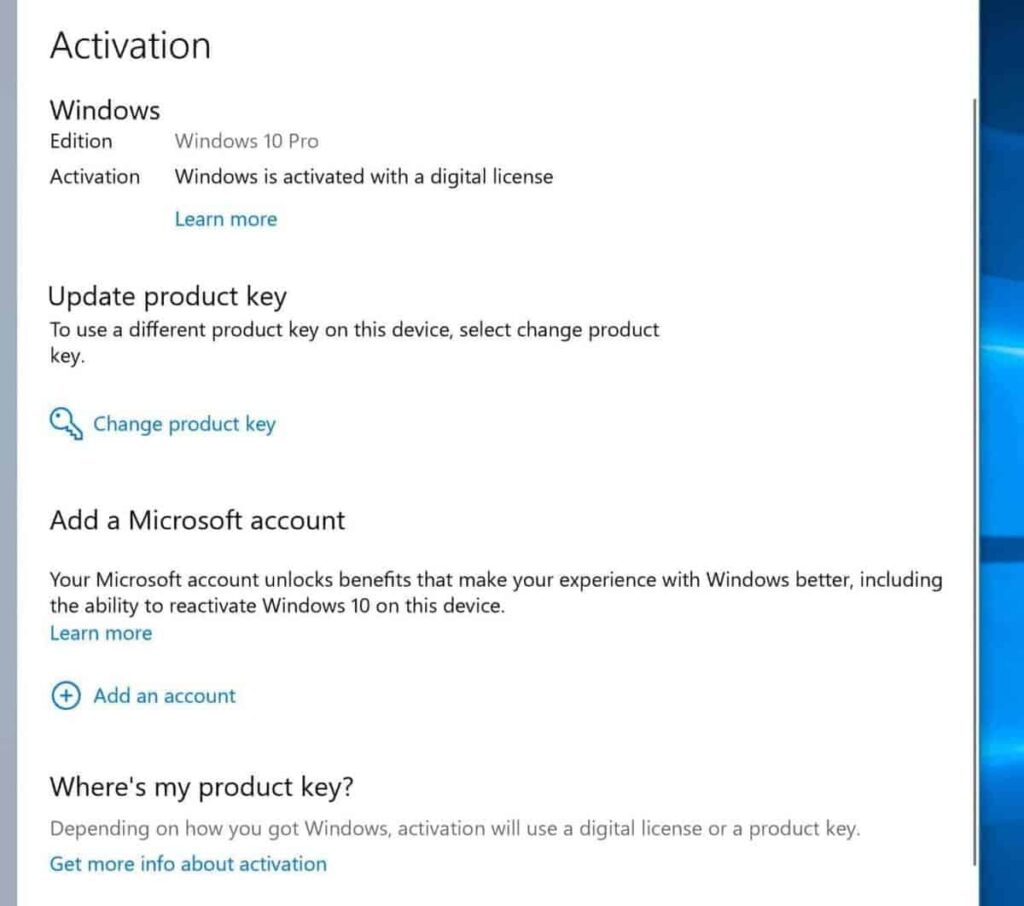 7. You will need to sign in using your Microsoft account. If you do not have one, create one now. Enter your Microsoft account's email, phone, or Skype and then the password. Click Sign in.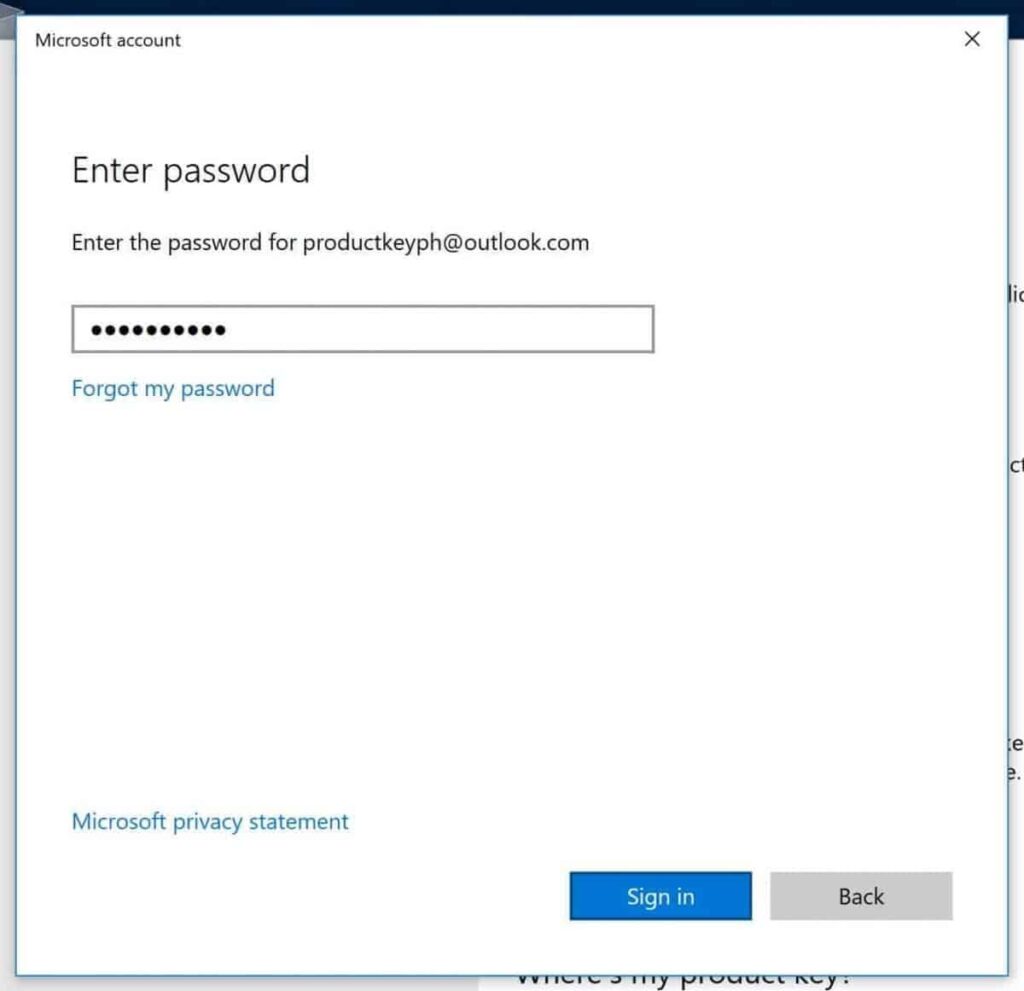 8. You will have to enter your Windows password to confirm your identity. Click Next. Do note that from hereon, you will have to log in on your Windows using your Microsoft account.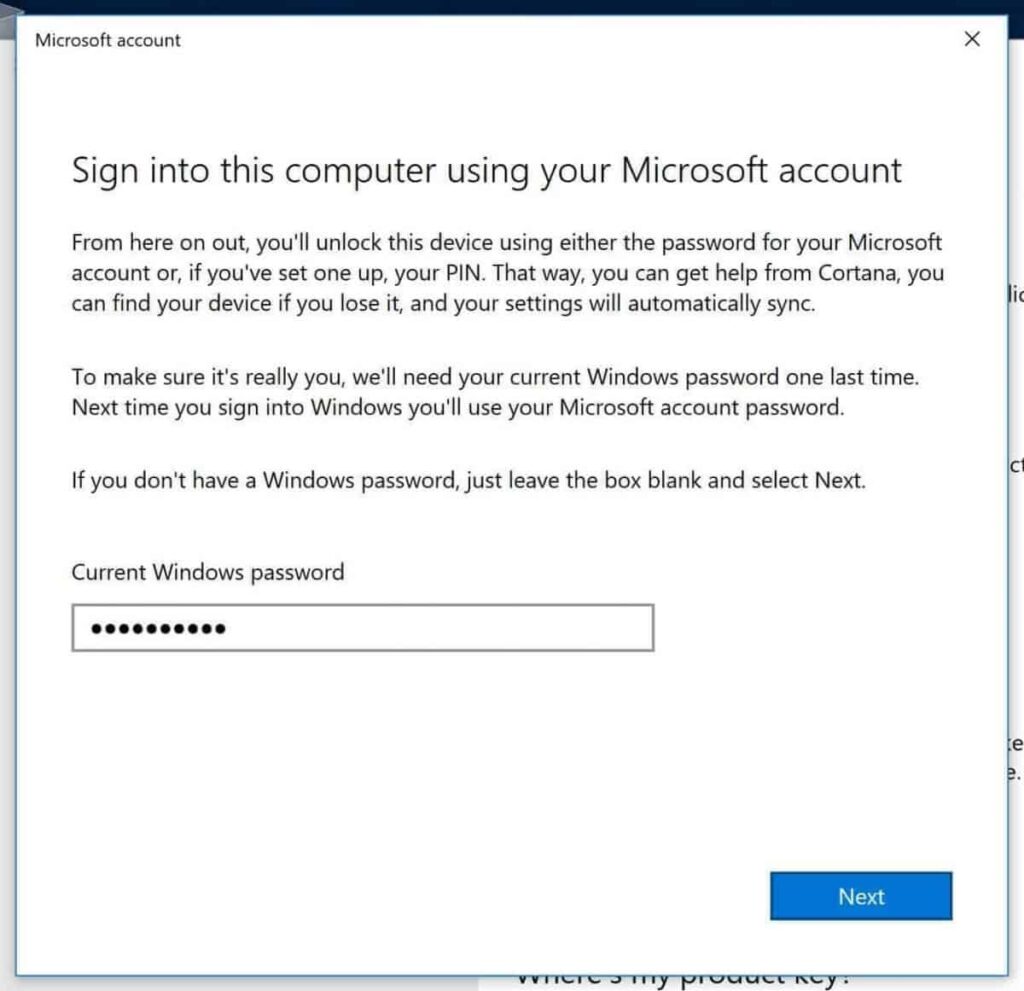 9. Congratulations! Your Windows is now attached to your very own Microsoft account. This means that you own the license and it's bound to you and not to the device. Enjoy the full benefits of owning the highest tier, genuine retail Windows 10 license! Click here to know more.