Christmas is the season of giving and good cheer.  There's just something about this season because people are extra giving and generous.
Gift giving for anyone can be really hard. So, we're here to help you find unique, useful and affordable gifts you can give this Christmas.
1. Apple Watch SE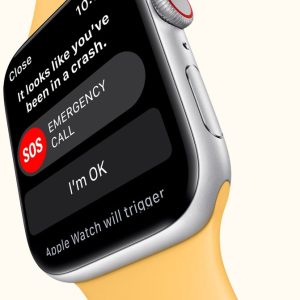 What's not to love with this smartwatch?
Aside from being chic and classy, this smartwatch has powerful sensors for insights about your health and fitness. Get discreet and convenient reminders to easily log your pills with the Medications app. Keep track of your menstruation and other symptoms, such as cramping, to find out when your next fertile window will be.
We really love the fall detection feature of this watch.  We've had several experiences already and it's a very useful gift.  Get this here.
2. Yoobao EN300WLPD 72000mah Powerstation 
This power station really comes in handy especially with the recent typhoons and power outages in the different parts of the country.
Able to power any gadget, computer, and even household appliances. It's able to fast charge any of your mobile devices as well and also has built-in emergency lights to light up your darkest nights! Thanks to this we are able to still plug our appliances even during brownouts. It's really nice to have and a perfect gift to those remote workers.  Get this here.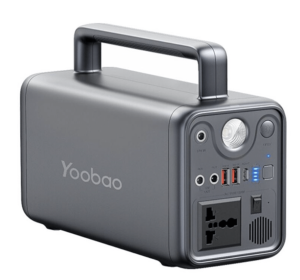 3. Infinix Smart 6
Smartphones are now considered as a necessity in this modern times. Aside from making phone calls and texting messages, smartphones can now allow you to browse through the internet, watch videos, etc.
A budget phone, Infinix Smart 6 has a 5000mAh battery that lets you enjoy 87 hours of music, 31 hours of calling and 23 hours of video. This can be given as a raffle prize, or a gift for your dearly beloved.
You may get this smartphone here.
4. Realme Smart TV 43″ LED Chroma Boost
Realme Smart TV is an Android TV with a built in Google assistant and Chromecast.  With powerful 64-bit quad-core processors, bezel-less ultra bright LED and a 24 watts quad-stereo speakers, how cool is that?  It's also light on the budget. Watch, stream, and enjoy 100,000 hours of unlimited movies, TV shows, and more. Get it here.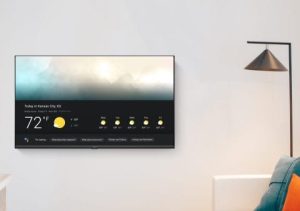 5. Personalized Items
Personalized gifts are a great way to let someone know that you're thinking about them. Custom planners, wood crafts, leather goods, jewelry, etc can be personalized with dates, name engravings, quotes, inscriptions, and intimate messages. Just make sure to order in advanced of the Christmas rush.
We simply love this local personalized shop here.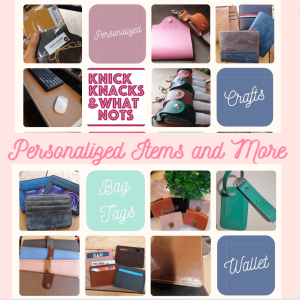 Gifts are frequently given as a means of reaffirming or establishing our relationship with others, therefore they are a reflection of both the giver and the recipient as well as their particular relationship. Giving a gift to a person we care about enables us to express our emotions and gratitude for them.
Whatever gift, big or small, may come a long way.