What's the Best Car Seat for My Child?
By: Chesca Rama
In 2018, the senate approved of House Bill No. 6938, which is a bill that aims to protect children inside motor vehicles. In this bill, it is required from children under 12 years old to use a car seat.
There could be several possibilities as to why we have this bill in the Philippines. To shed some insight into this, the Department of Health mentioned in 2017 that road crashes are the leading cause of death among children. In addition to this, the World Health Organization mentioned that using a car seat can reduce the injury of a child from ages 0 to 4 years old by 80%. In comparison, a child under 13 years old who uses only a seatbelt will only be reduced of injury by just 32%.
With the given statistics, it is seen that ensuring the safety of a child should be an urgent matter. Despite this, some parents are still not aware of the urgency that having a car seat should have. One mom has mentioned that in 2011, she had a new born baby boy. During that time, she did not know that she should be buying a car seat for her son until she joined groups on social media that mentioned the need for a car seat. She has always thought that using a seatbelt and sitting beside her child was enough to ensure safety inside the car for a child.
Another problem with car seats in the Philippines besides not many parents being aware of it is that car seats can be expensive.
Below is a price list of car seats from local distributors in the Philippines as of 2017:
Rear-facing only – P3, 798.93 to P15,999.75.
Booster seats – P1, 186.84 to P6,173.55
Combination – P4, 273. 85 to P84,365
*note: price list for front-facing car seats was not available
From this list, it could look a bit expensive to spend on a car seat. To add to this, car seats are not something that you will not be using for a long time. They are also something that will be needed to be replaced in the future as the child grows up and gets older.
With this, it would be a more affordable option to consider renting. Here is a price list for car seats from second-hand sellers:
Front-facing only – P500 to P9,000
Combination – P1,000 to P7,500
Renting could be a better option for parents on a budget. Especially if you have more than one toddler, this would help you cut down on expenses.
It is good to take note that the baby equipment rental industry in the Philippines is not that big yet. In fact, only very few of them exist. Thankfully, there are still a few that you could check out.
Safe Kids Manila
Safe Kids Manila is the Philippines ' first premium baby equipment rental company in the Philippines. Their company offers safe, clean, and quality car seats for rent or for hire. They initially started this company with balikbayans and foreigners in mind. However, as the company grew, they used this as a platform to raise awareness on child safety in the Philippines. You can learn more about them here.
2. Rent Cars
Rent Cars is actually a Hertz car rental company in the Philippines. However, they also offer additional equipment and services. This includes car seats. At Rent Cars, they have boosters, infant car seats, and child car seats that you can add when you rent a car. You can learn more about them here.
3. iRent Mo
iRent Mo is a rental marketplace in the Philippines where you can rent anything under the sun. Some popular items that consumers have rented from here are bicycles, gadgets, and equipment. They will be having baby equipment up for rent soon so if you are a soon-to-be-parent, this could be something that you can anticipate! You can learn more about them here.
On the other hand, if you are comfortable with buying a car seat, here is also a list of some of the best places where you can do so:
Chicco (P9,000-P79,000)
Chicco is a company that specializes in baby equipment. They offer sport-designed car seats that are minimally designed with three color combinations.
2. Baby 1st (P3,000-P7,000)
Baby 1st offers affordable car seats that are designed with gentle fabric-wrapped comfort that would be gentle on your child. In addition to their car seats, they also offer strollers.
3. Maxi-Cosi (P3,000-P60,000)
At Max-Cosi, they offer infant car seats that range from 3,000 to 5,000 pesos while booster seats are around 30,000 pesos. The pricier car seats are justified with extra safety features such as a built-in airbag. You may never know what could happen when your child is inside the car. This is an extra expense for extra protection.
Before actually buying a car seat, you must be aware of which car seat would be appropriate for your child. Besides the prices, there are other factors to consider when choosing a car seat. You have to choose the car seat that is appropriate for your child's height, weight, and age.
Here is a list of the different types of car seats to help you choose the right one for your child: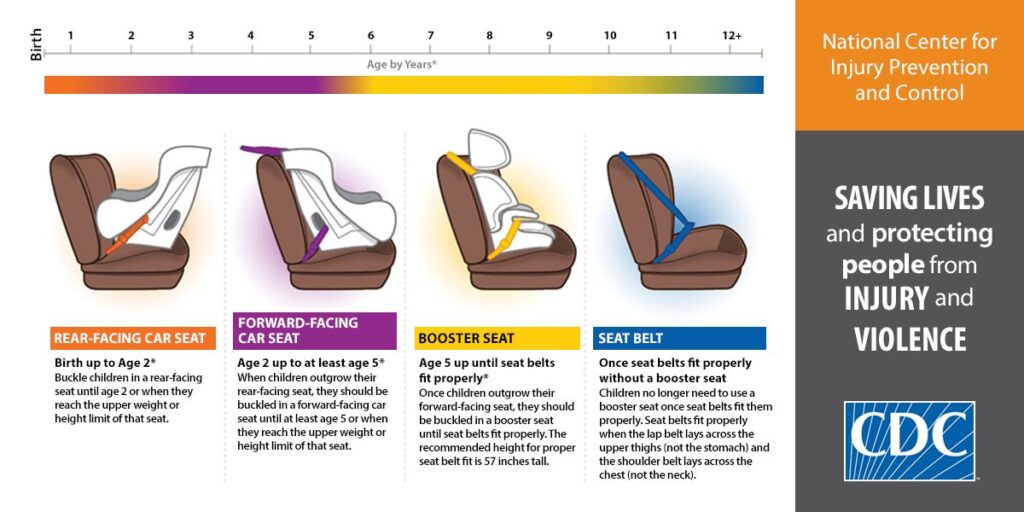 Rear-Facing or Rear Facing Convertible
The rear-facing or rear-facing convertible is for infants and toddlers from 0 to 2 years old. It is important for them to use this kind of seat until they reach the highest weight or height allowed by their car safety manufacturer. There are three kinds of rear-facing seats:
These are for infants that weigh from 22 to 35 pounds and are a height of 26 to 35 inches. They are small and have carrying handles. In addition to this, they usually come with a base that can be left in your car so you do not have to install the seat each time it will be used.
These are rear-facing seats that can be converted to a forward-facing seat for your child when they get older. They are bulkier than rear-facing seats, however, and do not come with handles and separate bases that you can place in your car. This type of car seat should only be used for a child's travel (not sleeping, feeding, or outside of the car).
This is a 3-in-one seat that can be used as a rear-facing, forward-facing, or belt positioning booster. An advantage of having this is that you can have this one seat as your child gets bigger. You will not have to spend on three different seats. It is important to note that all-in-one seats are bigger in size so you should ensure first that it is appropriate for thie size of your car. A disadvantage of this seat is that they also do not have a separate handle or a carrying base. However, they are able to carry heavier weights as compared to the rear-facing only seats. For this seat, they can carry children up to 40 to 50 pounds. This seat was designed or bigger babies and toddlers.
2. Forward-facing Convertible
If your child is a toddler or preschooler, the type of car seat that they need is a forward-facing convertible or a forward-facing seat with q harness. This type of seat is for children who have outgrown the rear-facing seat's weight or height limit. They should use this new seat until they reach the maximum weight or height that this seat allows. For the most part, this seat can accommodate children up to 65 pounds or more.
3. Booster
If your child is school-aged, then the type of car seat that they will be needing is a booster. Usually, when children reach a height of 4 ft. 9 inches and are from the age of 8 to 12 years old, they would grow out of the forward-facing seat and would need a belt-positioning booster seat until the vehicle belt fits perfectly. It is important to take note that all children younger than 13 years old must ride at the backseat.
4. Seat Belt
For older children, meaning 13 years old and above, they no longer need a car seat but instead should be using seatbelts. For the best protection, they should use the lap and shoulder seatbelts.
Having children can be expensive but it doesn't have to be. It is good to be open when trying different things that could probably save you financially. In this case, it is through renting a car seat. Of course, if you are comfortable in buying one, you could do so as well. As a parent, do what you think is best for you and your child.
Sources:
AutoDeal. "10 Car Seats for Children You Can Buy in the Philippines." AutoDeal, AutoDeal.com.ph, 31 Jan. 2021, www.autodeal.com.ph/articles/car-features/10-car-seats-children-you-can-buy-in-philippines.
"Car Seats: Information for Families." HealthyChildren.org, www.healthychildren.org/english/safety-prevention/on-the-go/pages/car-safety-seats-information-for-families.aspx.
Perez, Rachel. "Senate Approves Bill Requiring Child Car Seats in Private Vehicles." SmartParenting.com.ph, Smart Parenting, 9 Oct. 2018, www.smartparenting.com.ph/life/news/senate-approves-bill-car-seats-a00041-20181009.
Sy, Kimiko. "A Child Car Seat System: An Extra Expense to Protect a Life." Rappler, Rappler, 29 Aug. 2017, www.rappler.com/moveph/cost-child-baby-car-seats-system.