Did you know that you can now shop for gadgets and avail it through online installment?
According to a Statista research released in March 2022, 62.5% of survey participants in the Philippines claimed to have made an online purchase during the third quarter of 2021, while 10.4% had utilized a buy now, pay later service.
With the emergence of the online lending apps, now it's easier and more convenient to get that dream gadget!
Shop on installments, stress-free. No credit cards, no hidden fees.
TENDOPAY
TendoPay lets you buy now and pay later at your favorite stores at a schedule that's convenient for you. An easy and transparent way to shop, you'll see your repayment schedule before you complete any purchase.
TendoPay is a fintech brand that provides digital installment payment plans in the Philippines. It works like credit card installment plans but without using a card.
Through TendoPay, Filipino consumers without bank accounts or credit cards can shop online. Instead of making a larger upfront payment, customers can pay in more affordable monthly installments.
TendoPay Installment Loan Features
Loan amount: ₱2,000 to ₱30,000
Loan term: Two to 24 months
Interest rate: Starts at 2% per month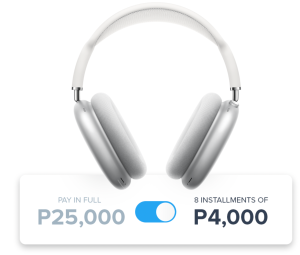 How to Avail?
We'll review your application and get back to you via email & SMS with our decision.
3. Go Shopping.
2. UNACASH
Uncash offers convenient application without leaving the safety and comfort of your home.
UnaCash is an all-digital cash loan app that gives you a convenient and seamless experience with low interest rates. No bank visits needed, no hidden charges, and definitely no hassle application.
Credit line is an approved amount of loan from UnaCash that you can cash out or spend to buy items from their partner merchants. It allows you to "buy now, pay later" from 0%* interest rate.
The interest rate may be from 0% to 16% per month depends on clients credit score. The installment is payable from 1 to 6 months depending on your chosen terms.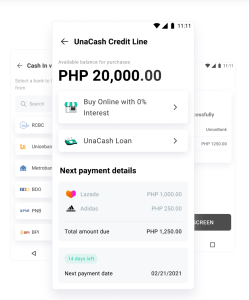 How to Apply?
100% online. No need for face-to-face applications and paperwork. Flexible loan terms of up to 6 months

Fast and easy application process. Perfect for financial emergencies! Options to use credit or cash. All up to you!

0% up to 13% interest for Buy Now, Pay Later from our partner merchants
What do you need to apply?
You just need 1 valid government issued ID and a proof of income to start applying for a credit line with UnaCash. Apple here.
3. PAY AFTER by Cebuana Lhuillier
PayAfter is a Buy Now Pay Later program under Cebuana Lhuillier Finance Corporation (CLFC) that allows Filipino consumers to pay for purchases without using a credit card or upfront cash by enabling customers to make purchases at flexible installment plans.
To avail, register on their website at https://payafteronline.com/
Pay after offers free shipping on customer's purchases.
4. ATOME
Get ready to redefine your shopping experience. Set up an account in seconds, buy what you love and split your purchase into 3 easy payments. Track your payment schedule, anytime, anywhere.
Atome is available for Mastercard and Visa debit and credit cardholders.  Get up to P50,000 credit limit and get approved within minutes!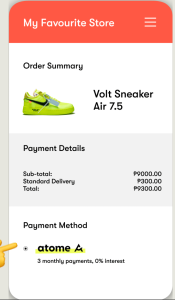 How to avail?
1. Select Atome
If you're shopping online, select Atome during checkout. If you're at a participating offline store, just scan our QR code at the cashier.
Atome automatically splits your bill into 3 equal payments. You'll pay the first payment at the point of purchase. The next two payments will be spread 30 days apart. No interest or hidden charges, ever.
References.
https://www.moneymax.ph/personal-loan/articles/tendopay-guide
https://tendopay.ph/how-it-works
https://unacash.com.ph/creditline
https://payafteronline.com/