No cash, no problem! Availing on an item is now made possible by installments without the need for a credit card!



Cellphones and computers are a necessity in today's age. Mobile phones are not just for calling anymore. Aside from communication, mobile phones are now being made for entertainment. The apps available allow us to book deliveries, rides, do video calls, play games, and a lot more. Cellphones nowadays are not only capable of receiving and placing phone calls. It is also being used to store data, take pictures, and make money of. The same is true with computers and laptops. The Covid-19 pandemic proved that a work from home set-up is possible, thus the need for gadgets and equipments.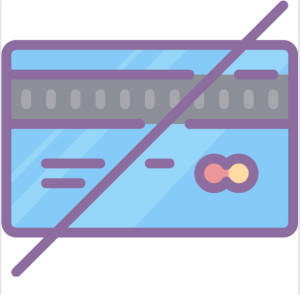 The fact is, 94% of Filipinos do not have credit cards. But very many people can pay in installment schemes. According to a report published by DataReportal, less than three percent of respondents aged 15 and above in the Philippines stated that they have a credit card as of January 2021. Of these, a higher percentage of male respondents said that they have a credit card at 2.5 percent. Meanwhile, only 1.4 percent of female respondents have a credit card. Because credit card penetration is still low, a lot of people are looking for ways to avail of installment without the need for a credit card. 
"Rent-to-own" is essentially an Installment program, where one can own items by paying in installments. This concept gave our customers the financial freedom they need to focus on things that matter. It lets them buy things, but still have enough money to enjoy their lives – especially during trying times like the COVID pandemic. 



Where to avail installment without a credit card?


iRent Mo has partnered with different financial institutions, to provide
installment
options, people can pay in 3-12 months. With s
imple, and transparent pricing, customers get to enjoy getting the item they need with the lowest interest rates. Check out our list of where to avail installment via the iRent Mo Shop without a. credit card:
1. Tendopay
TendoPay lets you buy now and pay later at your favorite stores at a schedule that's convenient for you. An easy and transparent way to shop, TendoPay will show you your repayment schedule before you complete any purchase. Just choose TendoPay as payment method during checkout.

Tendopay offers up to 24 months of installment for a 0.5% to 5% monthly interest rate. Requirements are: 1 valid ID, 1 proof of income and 1 proof of billing.

To avail, just order the item you want to avail at www.irentmo.com. Upon checkout, choose Tendopay as the payment option.  It will direct you to their page where you can see the monthly breakdown of repayments and where you can submit your requirements. If ok, just proceed with the order, Processing time is as fast as 5 minutes up to 24 hours.

2. Unacash


Unacash offers convenient cash loan application without leaving the safety and comfort of your home.
-Apply for a cash loan up to PHP 50,000
-Low interest rate
-Fast loan approval (within 5 minutes)
-Flexible loan terms up to 6 months
-Personal line of credit with a limit of 1,000 until 50,000
Avail of the buy now and pay later by installments via the Unacash app. Just download the Unacash app on your mobile device and register. After approval, you can now start shopping for your favorite gadgets at the iRent Mo shop.

Unapay offers online processing of application, up to 6 months of installment term. 0% up to 13% interest for Buy Now, Pay Later.  Requirements needed are 1 valid ID and proof of income. To avail, just download the unacash app and register, Once approved, you can now start shopping at the iRent mo shop.



3. Gives by Gcash


GGives is GCash's simple and easy installment loan product. When you shop at your preferred GGives Partner Merchants, you may get what you want today and pay over time with their simple and flexible installment plans that will match your budget. GGives allow you to stagger and stretch the payments in 3, 6, or 12 months.


Everyone who meets the following qualifications may register to avail GGives installment plans through the GCash mobile app. Here are the conditions:
Must be 21 to 65 years old 

Must be a Filipino citizen

GCash profile must be fully verified (check out these easy steps to learn how to fully verify your GCash account!)

Must have good credit 

Must not have any records of fraudulent transactions

Must maintain a good GScore (note that the GScore requirements for GGives installment plans may differ per customer)
You can start enjoying the following benefits after successfully activating the GGives services in your GCash account:
Depending on your GScore, GGives can assign users 0 to 5.49% interest rates. In comparison, users who availed GCredit and GLoan get 1 to 7% and 1.59 to 6.57% interest rates, respectively. 
Flexible installment options
GGives offer installment plans payable within 6, 9, 12, 15, 18, or even 24 months. You can also pay for your GGives loan as a one-time payment after 14 days.
To get an estimate on what you might pay for, check out our GGives calculator!
Pre-approved loans based on GScore
Depending on your GScore and GCash profile, you can avail of a minimum spend requirement of ₱1,000 and a maximum spend of ₱125,000. You can view your minimum and available loan amount limit on your GGives dashboard in the GCash app.
Available for numerous purchases
Get the most out of your shopping trip when you shop from over 100,000 GGives partner merchants via Pay QR. You can also enjoy shopping at home when you opt for online payments or GLife purchases. 
Available for multiple loans
With GGives, you can apply for multiple active loans simultaneously. While the maximum allowable loan count and the amount may vary per customer, you can still enjoy a more flexible payment plan solution for every purchase. 
Know more about how to avail go Gives
here
.

4.  Atome
Atome offers  new way for credit using your debit and credit card. Shop anywhere Mastercard® is accepted—online, in-store, even overseas
How to avail using Atome:
1. If you're shopping online, select Atome during checkout. You may also download and install the Atome app from the Google Play Store or the Apple App Store.
2. Search and choose iRentMo from Atome's partner stores. Then pick your item.
3. After payment, chat with us and provide us with your order number. Then we'll coordinate delivery. It's that easy!


Atome automatically splits your bill into 3 equal payments. You'll pay the first payment at the point of purchase. The next two payments will be spread 30 days apart. No interest or hidden charges, ever. 


Know more about how it works
here
.
Check out our different "rent-to-own"/installment pay options to help you maintain your monthly budget and reinforce a healthy cash flow. We have partnered with the best lending companies in the country to help you purchase that dream item and buy that essential item without breaking the bank. Paying in installments lets you manage your finances better. Better cash flow gives you better opportunities.  See how out works here.

This concludes our list as to where to avail of installment without a credit card. Check out our page from time to time as we introduce new partners, so we can provide you with more options for your financing needs. 


http://www.streetdirectory.com/travel_guide/153893/cell_phones/the_importance_of_cell_phones_in_modern_society.html
https://www.statista.com/statistics/1259917/philippines-adults-with-account-in-a-financial-institution/
https://billease.ph/#why